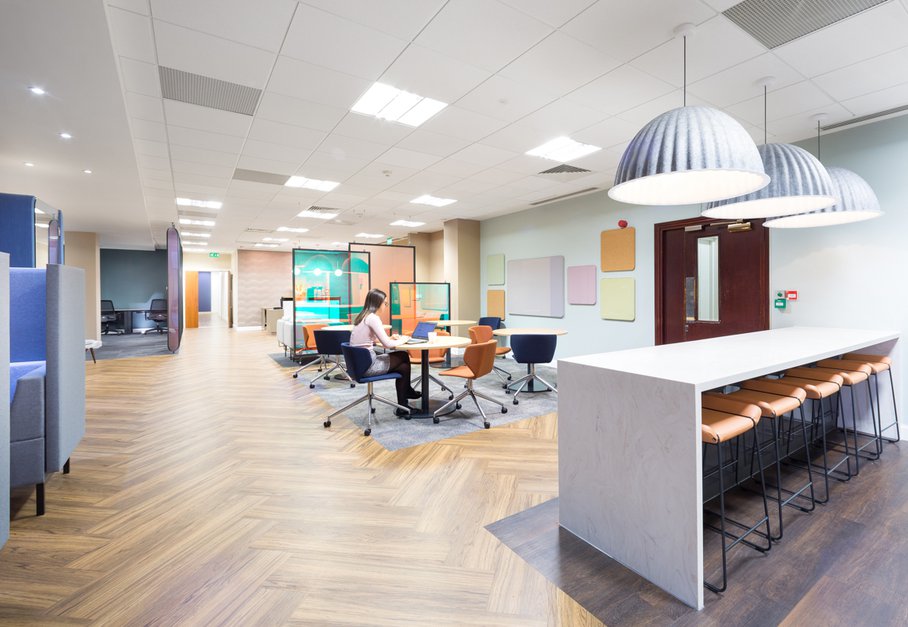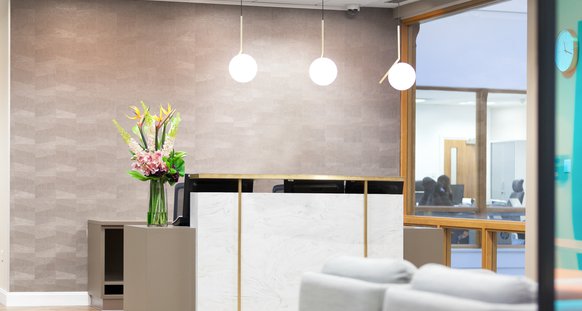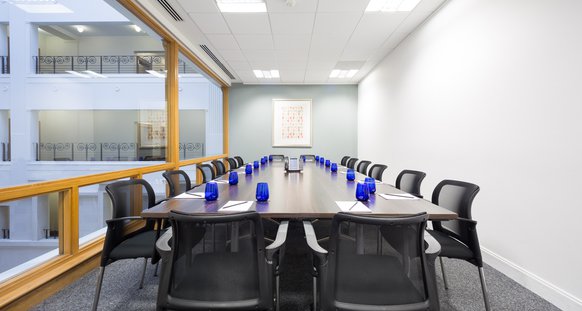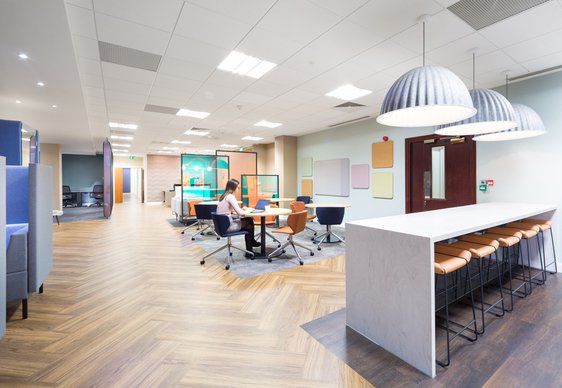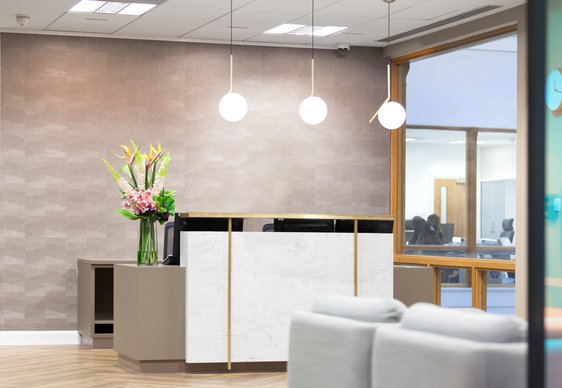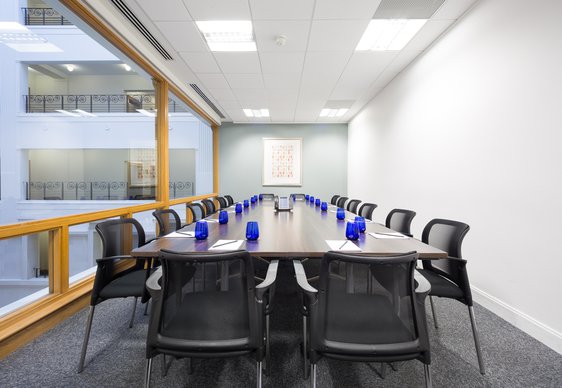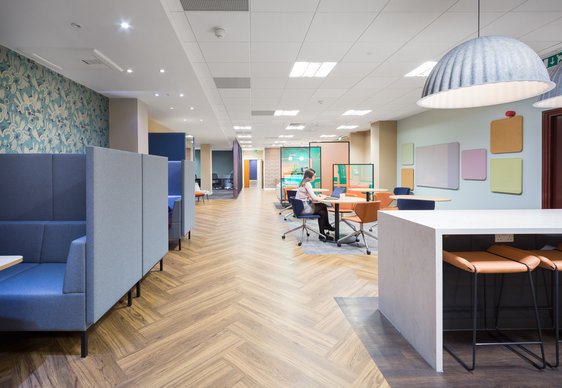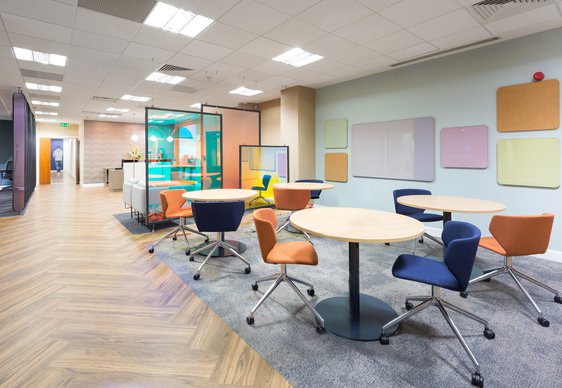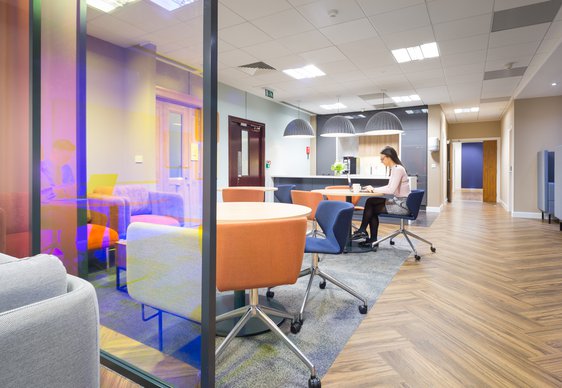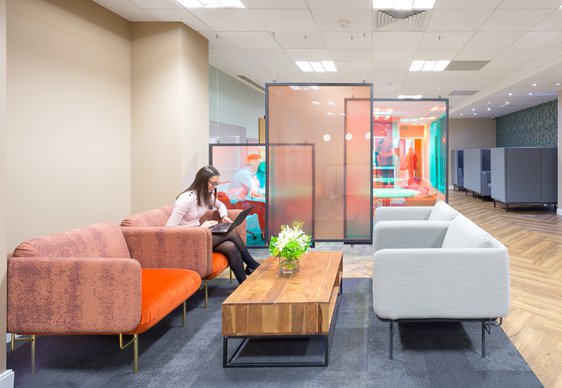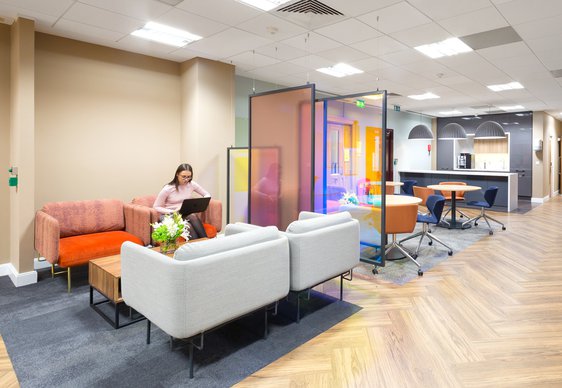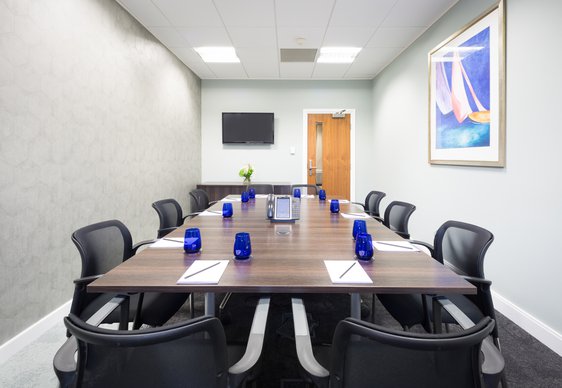 Landmark Birmingham Brindleyplace
PRIVATE OFFICE
£ 400 / month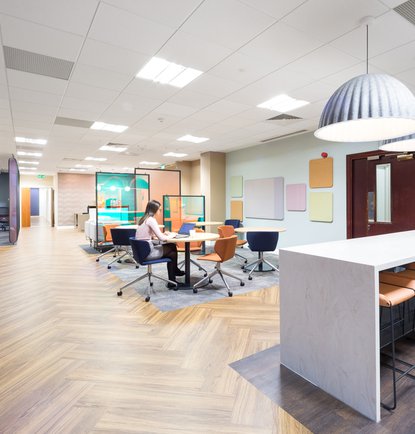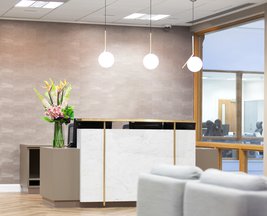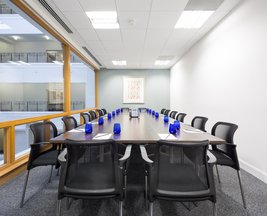 Landmark Birmingham Brindleyplace
PRIVATE OFFICE
237 - 1 desk
| | |
| --- | --- |
| Desks | 1 |
| Floor area | 65 ft2 |
| Min. term | 1 Month |
| Price | £ 400.00 month |
PRIVATE OFFICE
£ 500 / month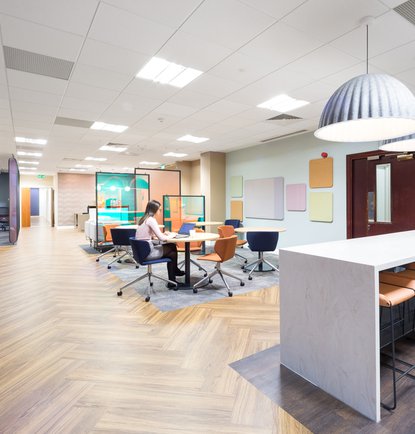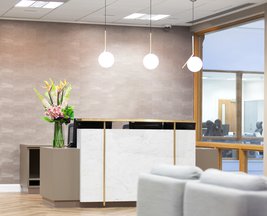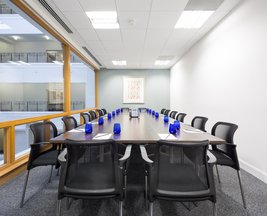 Landmark Birmingham Brindleyplace
PRIVATE OFFICE
245 - 2 desks
| | |
| --- | --- |
| Desks | 2 |
| Floor area | 85 ft2 |
| Min. term | 1 Month |
| Price | £ 500.00 month |
PRIVATE OFFICE
£ 550 / month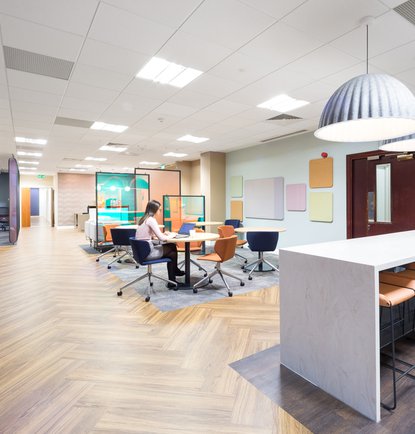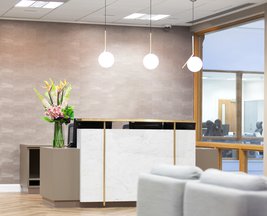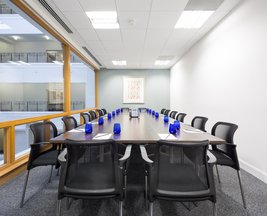 Landmark Birmingham Brindleyplace
PRIVATE OFFICE
231 - 2 desks
| | |
| --- | --- |
| Desks | 2 |
| Floor area | 90 ft2 |
| Min. term | 1 Month |
| Price | £ 550.00 month |
PRIVATE OFFICE
£ 650 / month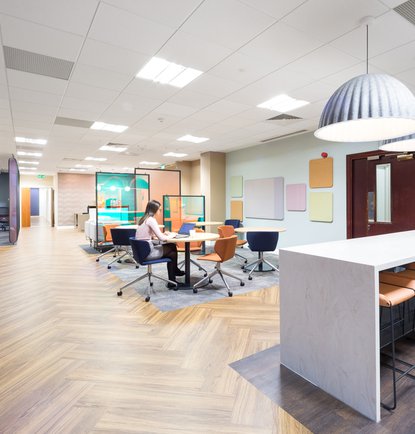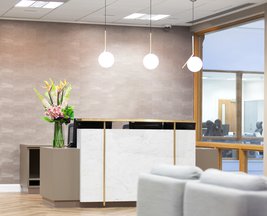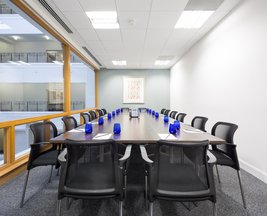 Landmark Birmingham Brindleyplace
PRIVATE OFFICE
215 - 2 desks
| | |
| --- | --- |
| Desks | 2 |
| Floor area | 110 ft2 |
| Min. term | 1 Month |
| Price | £ 650.00 month |
PRIVATE OFFICE
£ 650 / month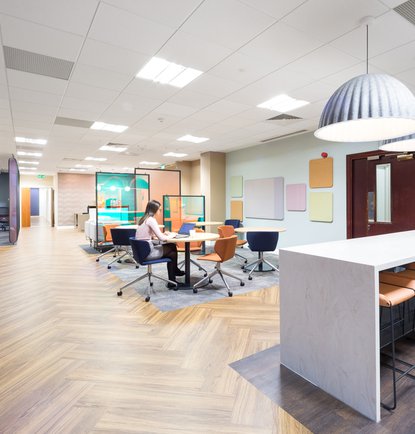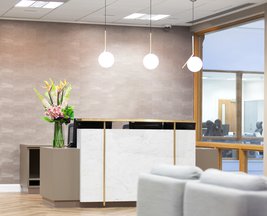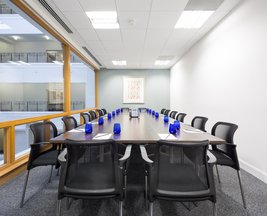 Landmark Birmingham Brindleyplace
PRIVATE OFFICE
324 - 2 desks
| | |
| --- | --- |
| Desks | 2 |
| Floor area | 110 ft2 |
| Min. term | 1 Month |
| Price | £ 650.00 month |
PRIVATE OFFICE
£ 700 / month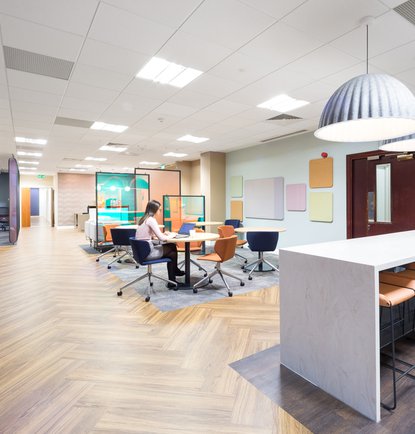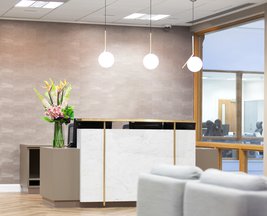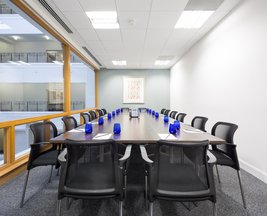 Landmark Birmingham Brindleyplace
PRIVATE OFFICE
246 - 2 desks
| | |
| --- | --- |
| Desks | 2 |
| Floor area | 85 ft2 |
| Min. term | 1 Month |
| Price | £ 700.00 month |
PRIVATE OFFICE
£ 750 / month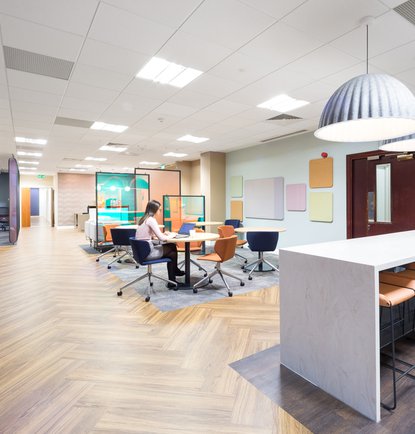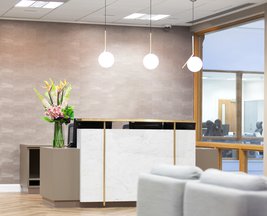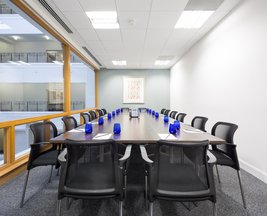 Landmark Birmingham Brindleyplace
PRIVATE OFFICE
217 - 2 desks
| | |
| --- | --- |
| Desks | 2 |
| Floor area | 110 ft2 |
| Min. term | 1 Month |
| Price | £ 750.00 month |
PRIVATE OFFICE
£ 750 / month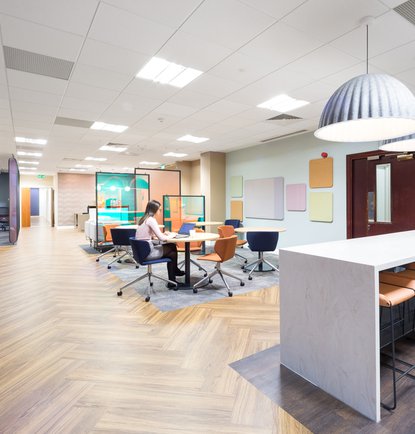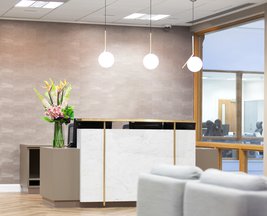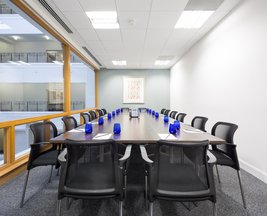 Landmark Birmingham Brindleyplace
PRIVATE OFFICE
218 - 2 desks
| | |
| --- | --- |
| Desks | 2 |
| Floor area | 110 ft2 |
| Min. term | 1 Month |
| Price | £ 750.00 month |
PRIVATE OFFICE
£ 750 / month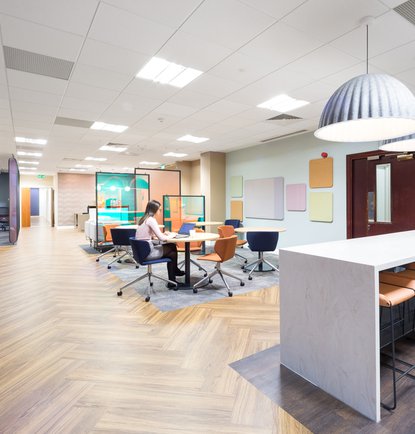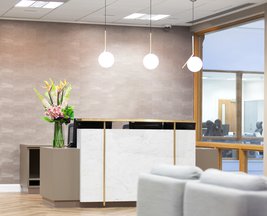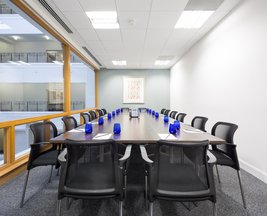 Landmark Birmingham Brindleyplace
PRIVATE OFFICE
229 - 2 desks
| | |
| --- | --- |
| Desks | 2 |
| Floor area | 115 ft2 |
| Min. term | 1 Month |
| Price | £ 750.00 month |
PRIVATE OFFICE
£ 750 / month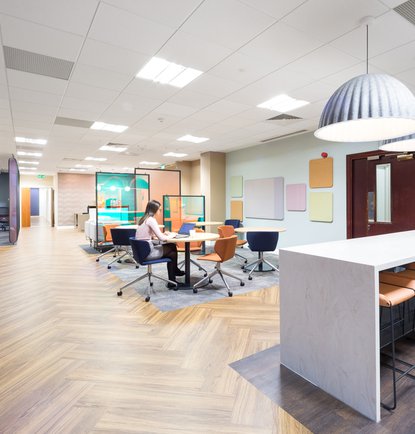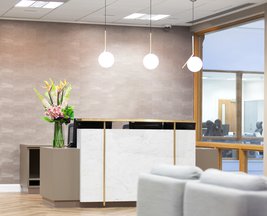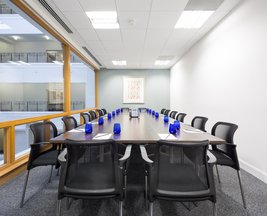 Landmark Birmingham Brindleyplace
PRIVATE OFFICE
230 - 2 desks
| | |
| --- | --- |
| Desks | 2 |
| Floor area | 115 ft2 |
| Min. term | 1 Month |
| Price | £ 750.00 month |
PRIVATE OFFICE
£ 750 / month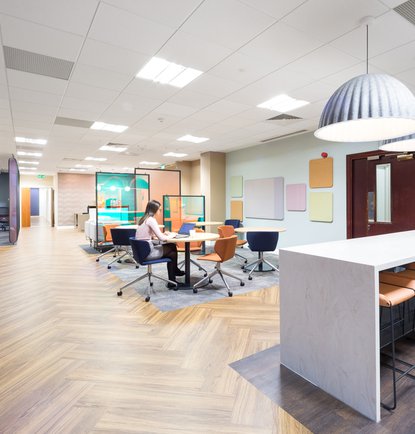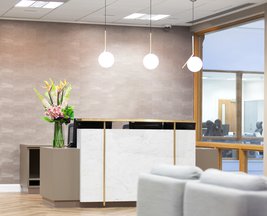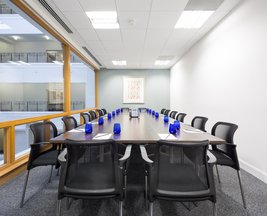 Landmark Birmingham Brindleyplace
PRIVATE OFFICE
235 - 3 desks
| | |
| --- | --- |
| Desks | 3 |
| Floor area | 125 ft2 |
| Min. term | 1 Month |
| Price | £ 750.00 month |
PRIVATE OFFICE
£ 750 / month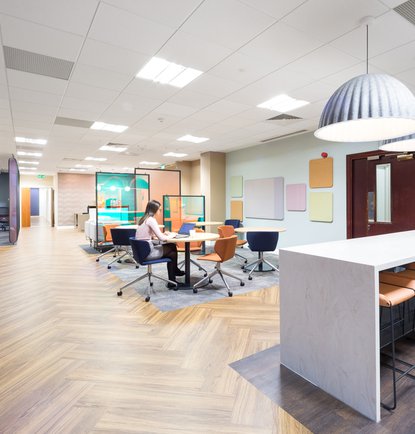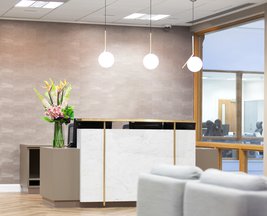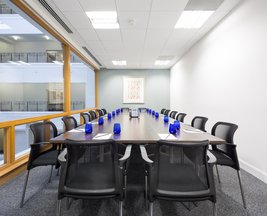 Landmark Birmingham Brindleyplace
PRIVATE OFFICE
240 - 2 desks
| | |
| --- | --- |
| Desks | 2 |
| Floor area | 110 ft2 |
| Min. term | 1 Month |
| Price | £ 750.00 month |
PRIVATE OFFICE
£ 800 / month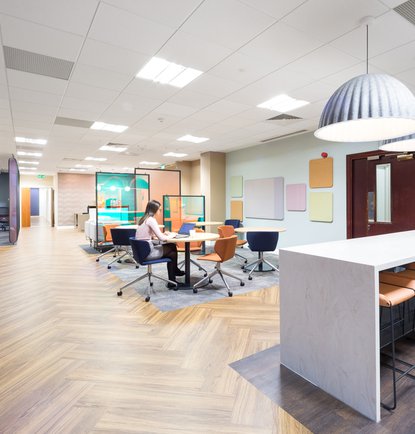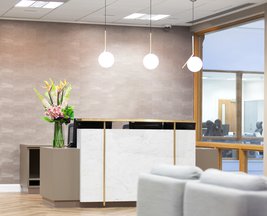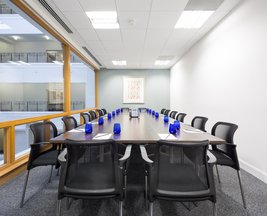 Landmark Birmingham Brindleyplace
PRIVATE OFFICE
306a - 3 desks
| | |
| --- | --- |
| Desks | 3 |
| Floor area | 115 ft2 |
| Min. term | 1 Month |
| Price | £ 800.00 month |
PRIVATE OFFICE
£ 800 / month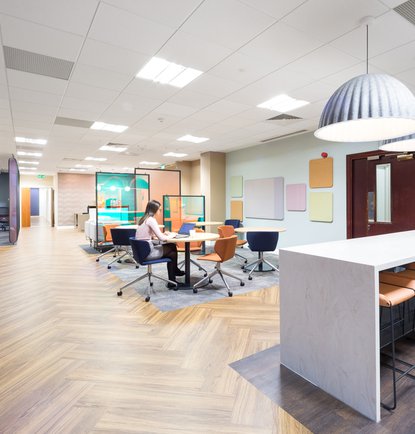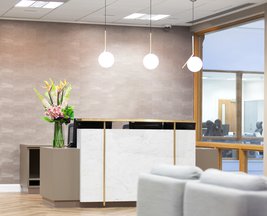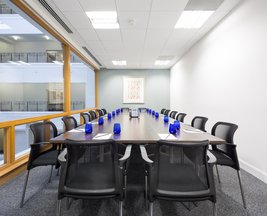 Landmark Birmingham Brindleyplace
PRIVATE OFFICE
306b - 3 desks
| | |
| --- | --- |
| Desks | 3 |
| Floor area | 135 ft2 |
| Min. term | 1 Month |
| Price | £ 800.00 month |
PRIVATE OFFICE
£ 900 / month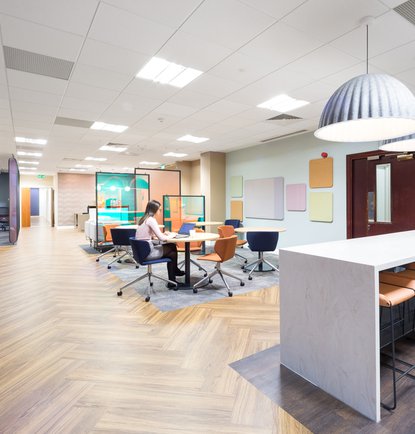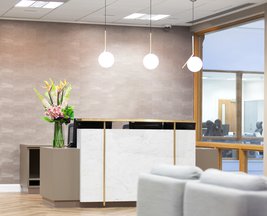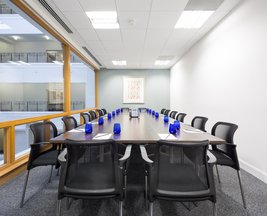 Landmark Birmingham Brindleyplace
PRIVATE OFFICE
306c - 3 desks
| | |
| --- | --- |
| Desks | 3 |
| Floor area | 130 ft2 |
| Min. term | 1 Month |
| Price | £ 900.00 month |
PRIVATE OFFICE
£ 950 / month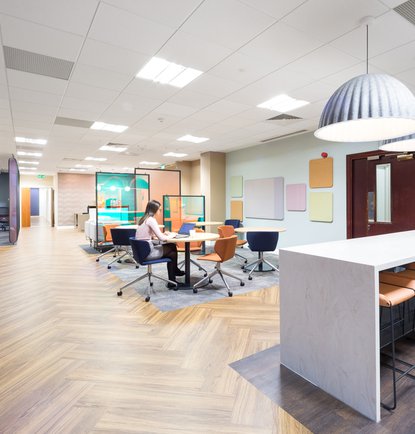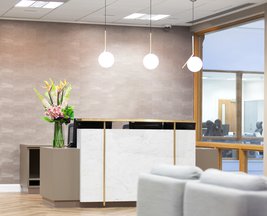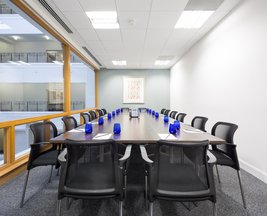 Landmark Birmingham Brindleyplace
PRIVATE OFFICE
236 - 3 desks
| | |
| --- | --- |
| Desks | 3 |
| Floor area | 160 ft2 |
| Min. term | 1 Month |
| Price | £ 950.00 month |
PRIVATE OFFICE
£ 950 / month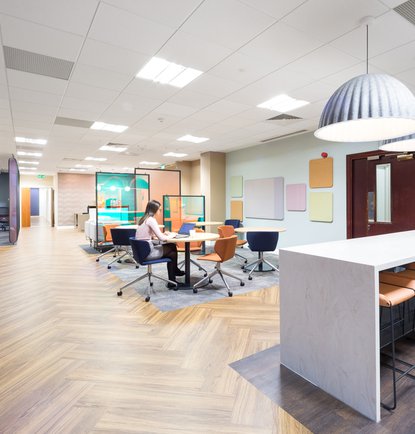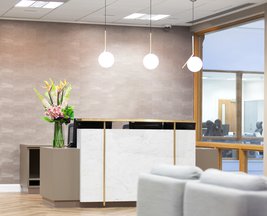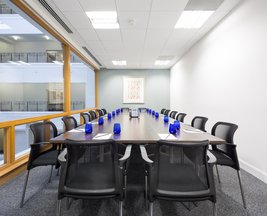 Landmark Birmingham Brindleyplace
PRIVATE OFFICE
316 - 3 desks
| | |
| --- | --- |
| Desks | 3 |
| Floor area | 145 ft2 |
| Min. term | 1 Month |
| Price | £ 950.00 month |
PRIVATE OFFICE
£ 1,000 / month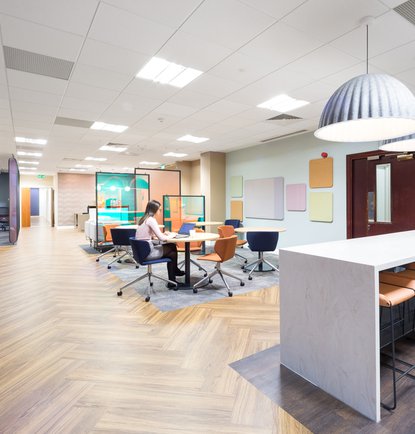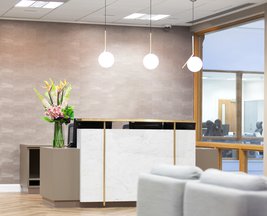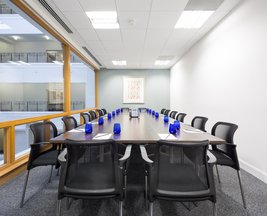 Landmark Birmingham Brindleyplace
PRIVATE OFFICE
314 - 3 desks
| | |
| --- | --- |
| Desks | 3 |
| Floor area | 150 ft2 |
| Min. term | 1 Month |
| Price | £ 1,000.00 month |
PRIVATE OFFICE
£ 1,000 / month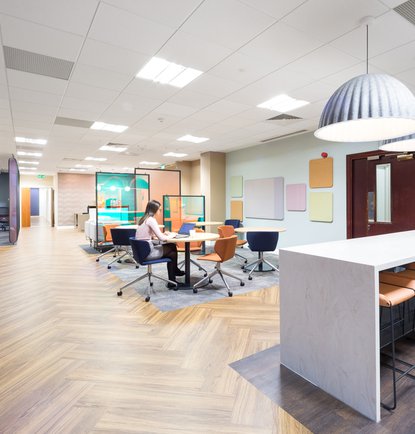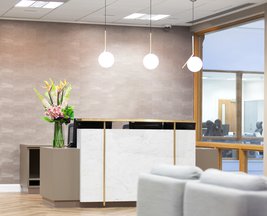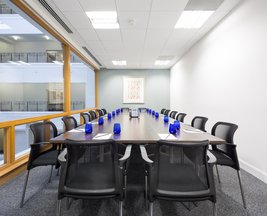 Landmark Birmingham Brindleyplace
PRIVATE OFFICE
322 - 3 desks
| | |
| --- | --- |
| Desks | 3 |
| Floor area | 145 ft2 |
| Min. term | 1 Month |
| Price | £ 1,000.00 month |
PRIVATE OFFICE
£ 1,050 / month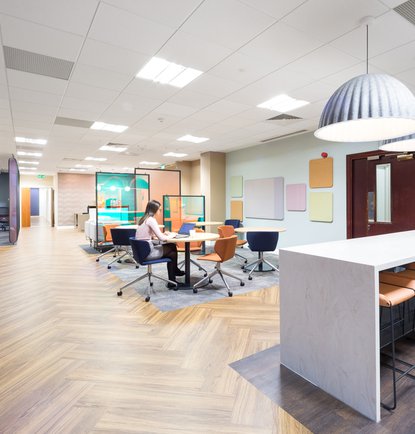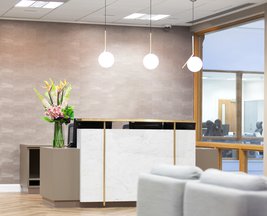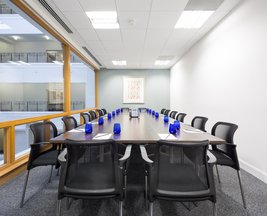 Landmark Birmingham Brindleyplace
PRIVATE OFFICE
241 - 4 desks
| | |
| --- | --- |
| Desks | 4 |
| Floor area | 180 ft2 |
| Min. term | 1 Month |
| Price | £ 1,050.00 month |
PRIVATE OFFICE
£ 1,050 / month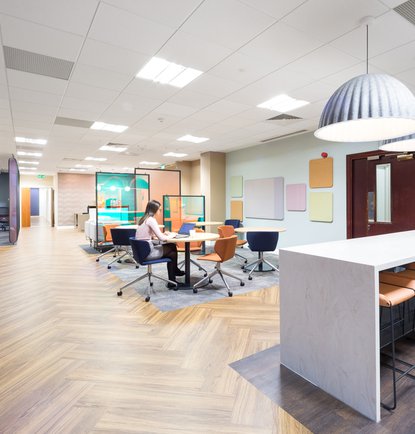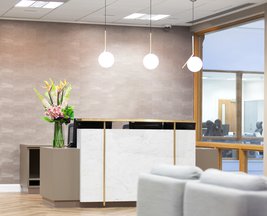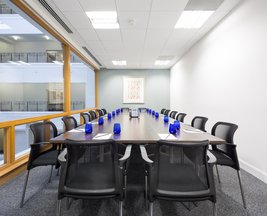 Landmark Birmingham Brindleyplace
PRIVATE OFFICE
311 - 3 desks
| | |
| --- | --- |
| Desks | 3 |
| Floor area | 160 ft2 |
| Min. term | 1 Month |
| Price | £ 1,050.00 month |
PRIVATE OFFICE
£ 1,050 / month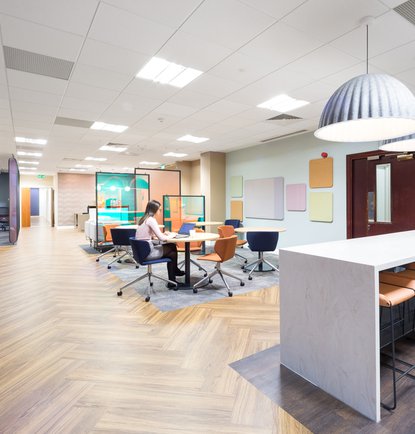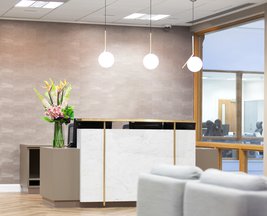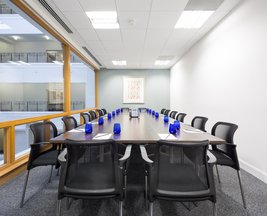 Landmark Birmingham Brindleyplace
PRIVATE OFFICE
320 - 4 desks
| | |
| --- | --- |
| Desks | 4 |
| Floor area | 180 ft2 |
| Min. term | 1 Month |
| Price | £ 1,050.00 month |
PRIVATE OFFICE
£ 1,100 / month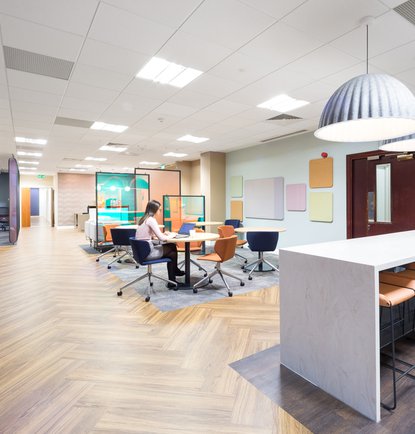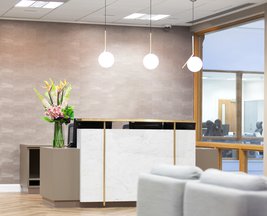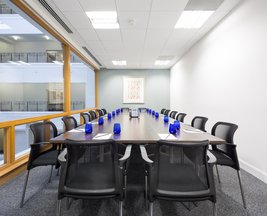 Landmark Birmingham Brindleyplace
PRIVATE OFFICE
205 - 4 desks
| | |
| --- | --- |
| Desks | 4 |
| Floor area | 165 ft2 |
| Min. term | 1 Month |
| Price | £ 1,100.00 month |
PRIVATE OFFICE
£ 1,150 / month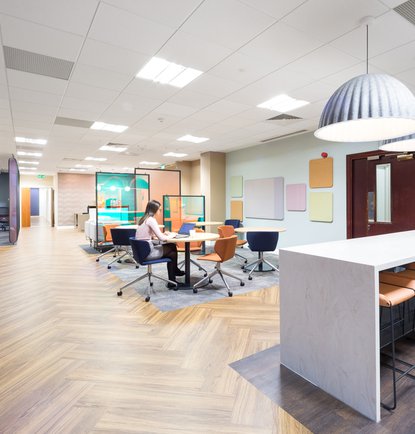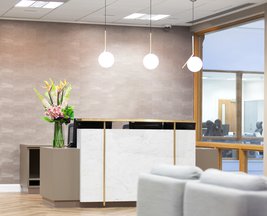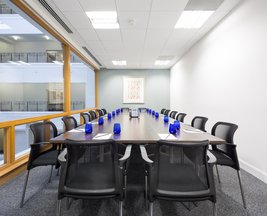 Landmark Birmingham Brindleyplace
PRIVATE OFFICE
239 - 4 desks
| | |
| --- | --- |
| Desks | 4 |
| Floor area | 170 ft2 |
| Min. term | 1 Month |
| Price | £ 1,150.00 month |
PRIVATE OFFICE
£ 1,150 / month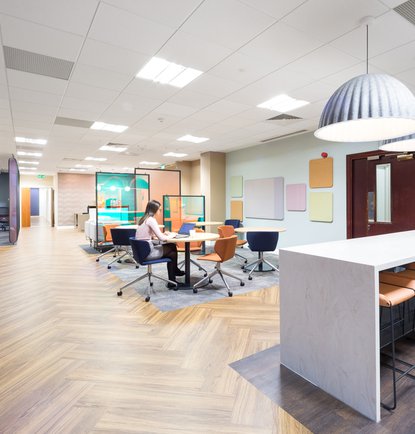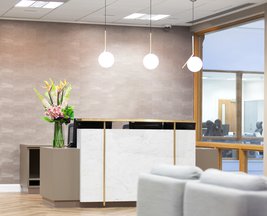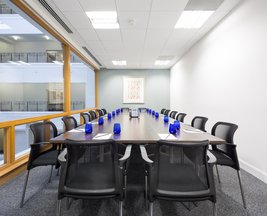 Landmark Birmingham Brindleyplace
PRIVATE OFFICE
244 - 4 desks
| | |
| --- | --- |
| Desks | 4 |
| Floor area | 175 ft2 |
| Min. term | 1 Month |
| Price | £ 1,150.00 month |
PRIVATE OFFICE
£ 1,150 / month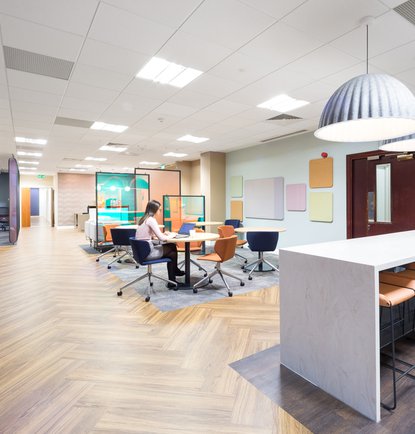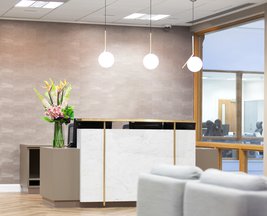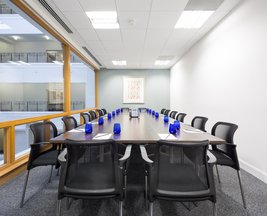 Landmark Birmingham Brindleyplace
PRIVATE OFFICE
325 - 5 desks
| | |
| --- | --- |
| Desks | 5 |
| Floor area | 195 ft2 |
| Min. term | 1 Month |
| Price | £ 1,150.00 month |
PRIVATE OFFICE
£ 1,200 / month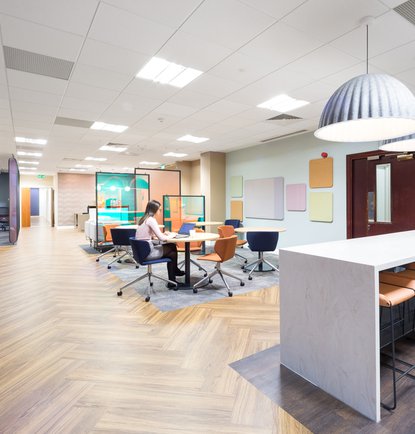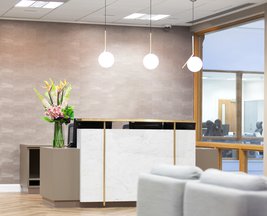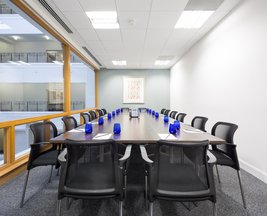 Landmark Birmingham Brindleyplace
PRIVATE OFFICE
228 - 3 desks
| | |
| --- | --- |
| Desks | 3 |
| Floor area | 145 ft2 |
| Min. term | 1 Month |
| Price | £ 1,200.00 month |
PRIVATE OFFICE
£ 1,300 / month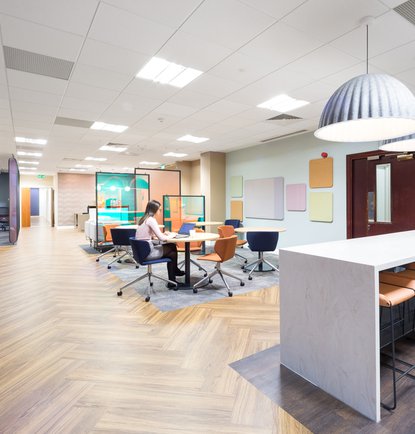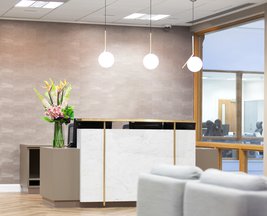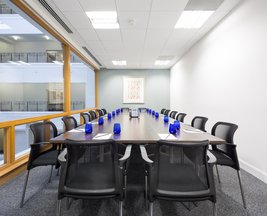 Landmark Birmingham Brindleyplace
PRIVATE OFFICE
206 - 4 desks
| | |
| --- | --- |
| Desks | 4 |
| Floor area | 195 ft2 |
| Min. term | 1 Month |
| Price | £ 1,300.00 month |
PRIVATE OFFICE
£ 1,350 / month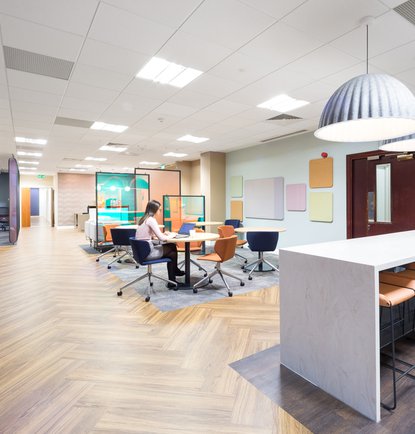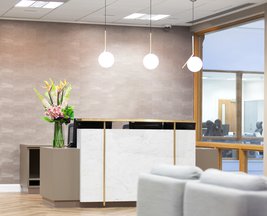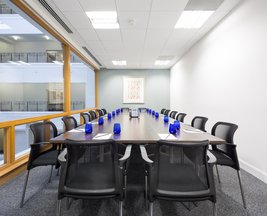 Landmark Birmingham Brindleyplace
PRIVATE OFFICE
227 - 3 desks
| | |
| --- | --- |
| Desks | 3 |
| Floor area | 160 ft2 |
| Min. term | 1 Month |
| Price | £ 1,350.00 month |
PRIVATE OFFICE
£ 1,450 / month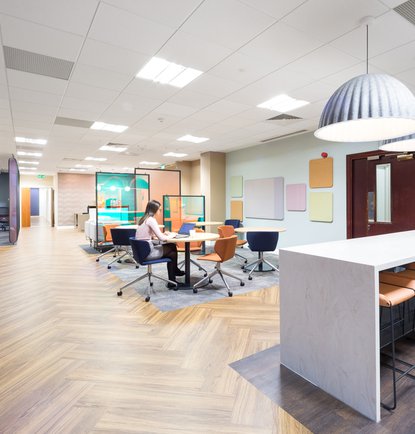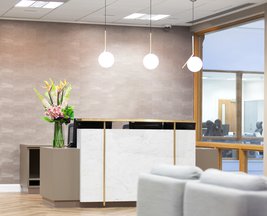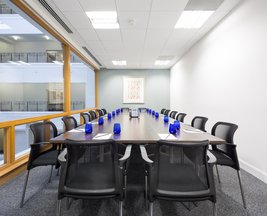 Landmark Birmingham Brindleyplace
PRIVATE OFFICE
203b - 4 desks
| | |
| --- | --- |
| Desks | 4 |
| Floor area | 175 ft2 |
| Min. term | 1 Month |
| Price | £ 1,450.00 month |
PRIVATE OFFICE
£ 1,500 / month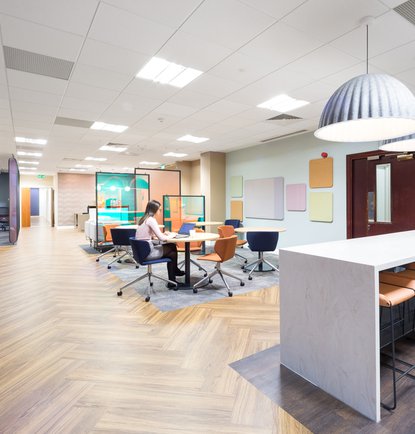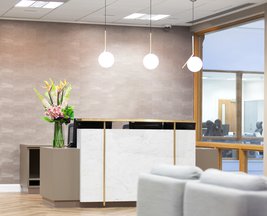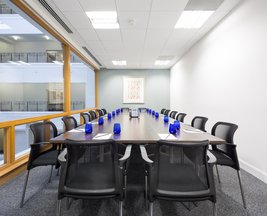 Landmark Birmingham Brindleyplace
PRIVATE OFFICE
228b - 4 desks
| | |
| --- | --- |
| Desks | 4 |
| Floor area | 180 ft2 |
| Min. term | 1 Month |
| Price | £ 1,500.00 month |
PRIVATE OFFICE
£ 1,500 / month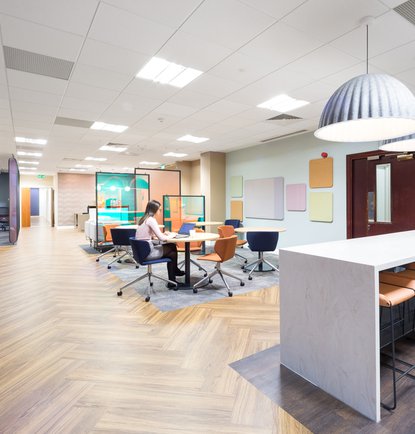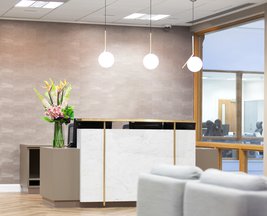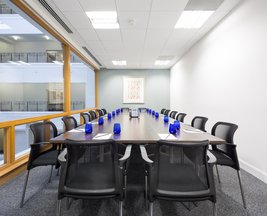 Landmark Birmingham Brindleyplace
PRIVATE OFFICE
308 - 4 desks
| | |
| --- | --- |
| Desks | 4 |
| Floor area | 180 ft2 |
| Min. term | 1 Month |
| Price | £ 1,500.00 month |
PRIVATE OFFICE
£ 1,550 / month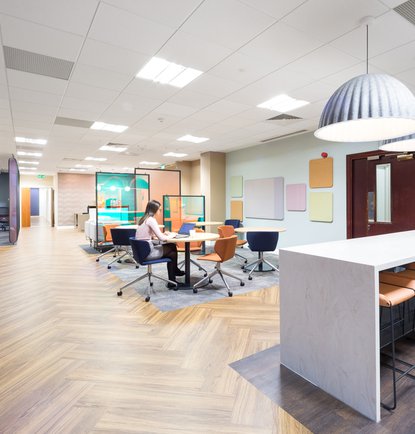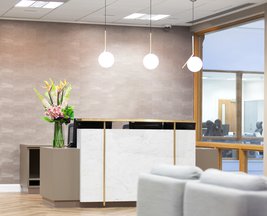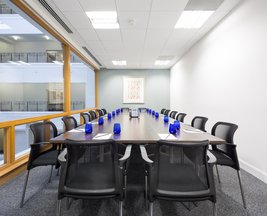 Landmark Birmingham Brindleyplace
PRIVATE OFFICE
242 - 5 desks
| | |
| --- | --- |
| Desks | 5 |
| Floor area | 230 ft2 |
| Min. term | 1 Month |
| Price | £ 1,550.00 month |
PRIVATE OFFICE
£ 1,550 / month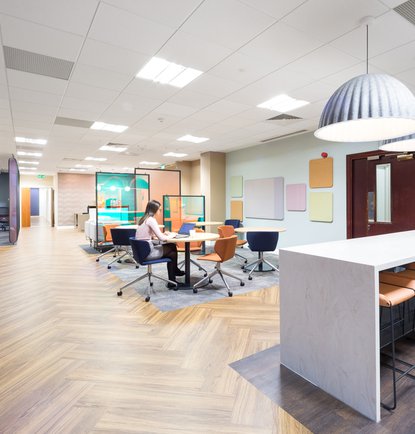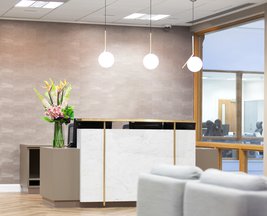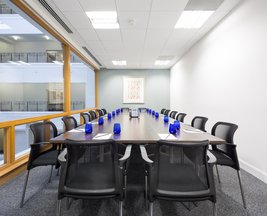 Landmark Birmingham Brindleyplace
PRIVATE OFFICE
321 - 5 desks
| | |
| --- | --- |
| Desks | 5 |
| Floor area | 230 ft2 |
| Min. term | 1 Month |
| Price | £ 1,550.00 month |
PRIVATE OFFICE
£ 1,550 / month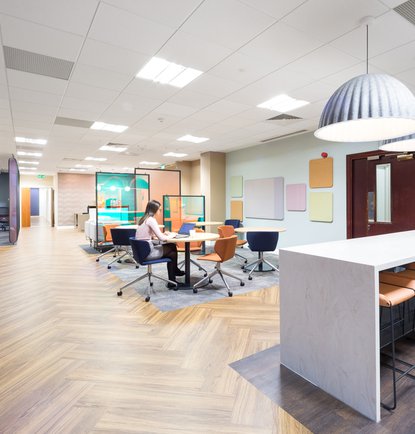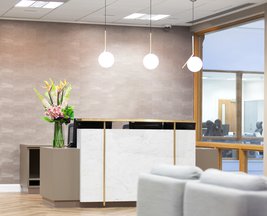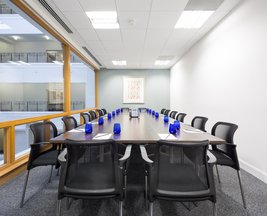 Landmark Birmingham Brindleyplace
PRIVATE OFFICE
331 - 4 desks
| | |
| --- | --- |
| Desks | 4 |
| Floor area | 185 ft2 |
| Min. term | 1 Month |
| Price | £ 1,550.00 month |
PRIVATE OFFICE
£ 1,600 / month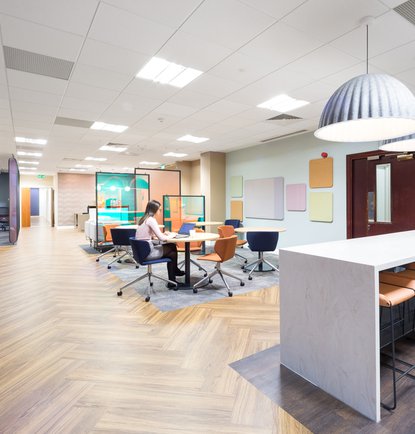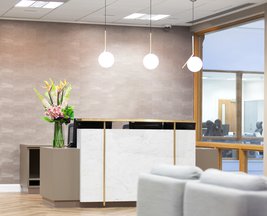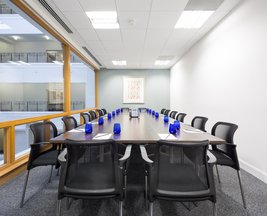 Landmark Birmingham Brindleyplace
PRIVATE OFFICE
216 - 5 desks
| | |
| --- | --- |
| Desks | 5 |
| Floor area | 240 ft2 |
| Min. term | 1 Month |
| Price | £ 1,600.00 month |
PRIVATE OFFICE
£ 1,600 / month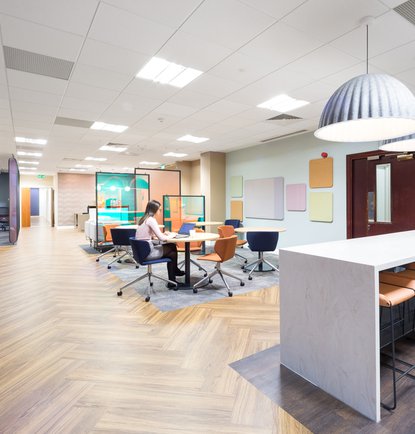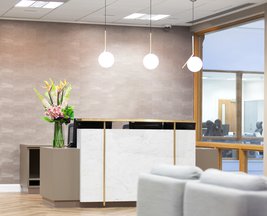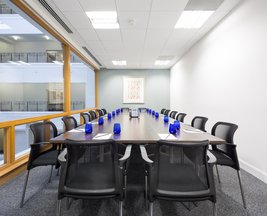 Landmark Birmingham Brindleyplace
PRIVATE OFFICE
228a - 4 desks
| | |
| --- | --- |
| Desks | 4 |
| Floor area | 190 ft2 |
| Min. term | 1 Month |
| Price | £ 1,600.00 month |
PRIVATE OFFICE
£ 1,600 / month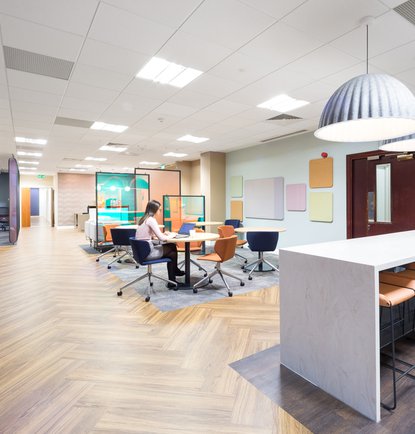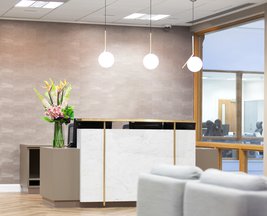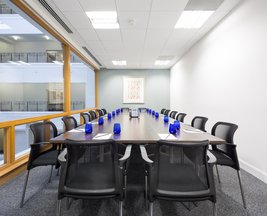 Landmark Birmingham Brindleyplace
PRIVATE OFFICE
247 - 4 desks
| | |
| --- | --- |
| Desks | 4 |
| Floor area | 190 ft2 |
| Min. term | 1 Month |
| Price | £ 1,600.00 month |
PRIVATE OFFICE
£ 1,600 / month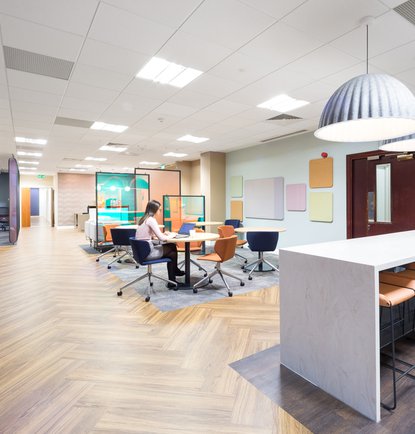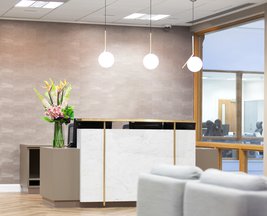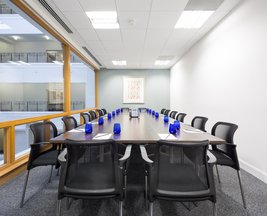 Landmark Birmingham Brindleyplace
PRIVATE OFFICE
309 - 4 desks
| | |
| --- | --- |
| Desks | 4 |
| Floor area | 195 ft2 |
| Min. term | 1 Month |
| Price | £ 1,600.00 month |
PRIVATE OFFICE
£ 1,600 / month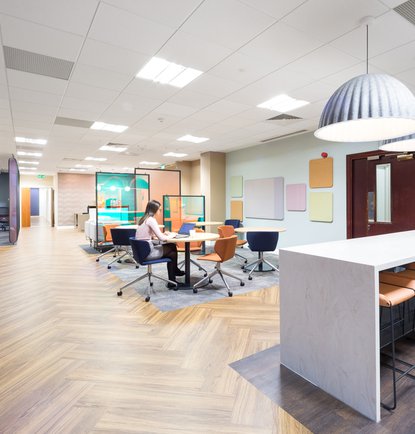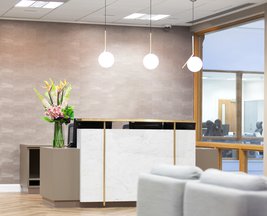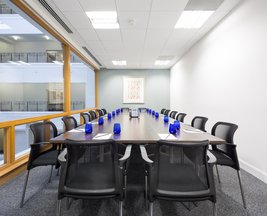 Landmark Birmingham Brindleyplace
PRIVATE OFFICE
310 - 4 desks
| | |
| --- | --- |
| Desks | 4 |
| Floor area | 190 ft2 |
| Min. term | 1 Month |
| Price | £ 1,600.00 month |
PRIVATE OFFICE
£ 1,600 / month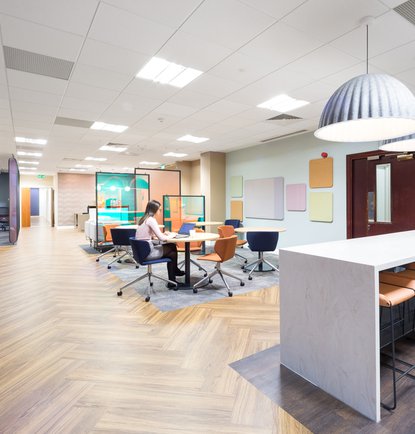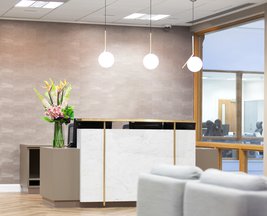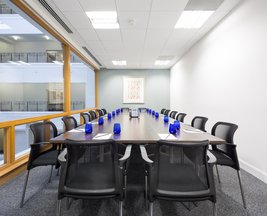 Landmark Birmingham Brindleyplace
PRIVATE OFFICE
312 - 4 desks
| | |
| --- | --- |
| Desks | 4 |
| Floor area | 190 ft2 |
| Min. term | 1 Month |
| Price | £ 1,600.00 month |
PRIVATE OFFICE
£ 1,600 / month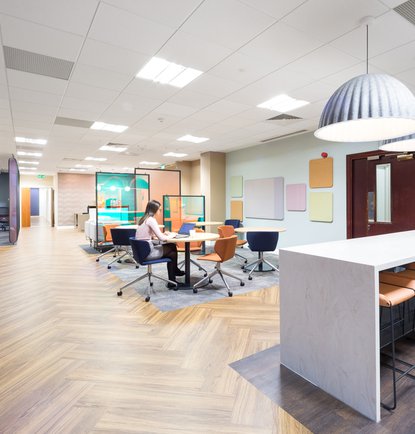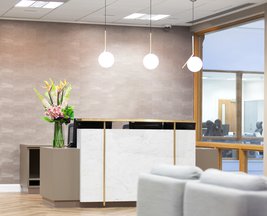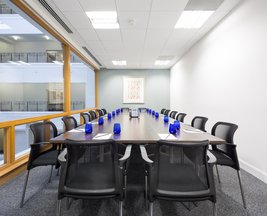 Landmark Birmingham Brindleyplace
PRIVATE OFFICE
313 - 4 desks
| | |
| --- | --- |
| Desks | 4 |
| Floor area | 190 ft2 |
| Min. term | 1 Month |
| Price | £ 1,600.00 month |
PRIVATE OFFICE
£ 1,600 / month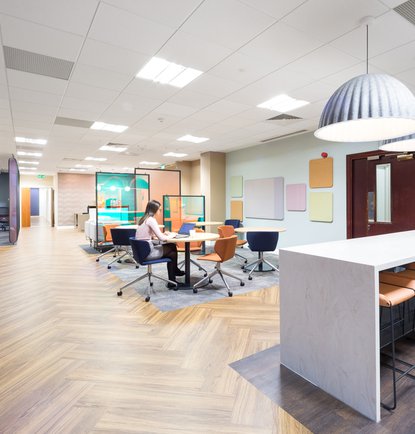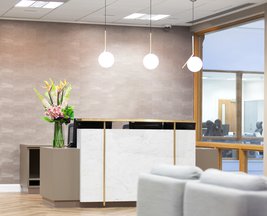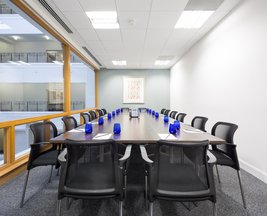 Landmark Birmingham Brindleyplace
PRIVATE OFFICE
315 - 4 desks
| | |
| --- | --- |
| Desks | 4 |
| Floor area | 190 ft2 |
| Min. term | 1 Month |
| Price | £ 1,600.00 month |
PRIVATE OFFICE
£ 1,600 / month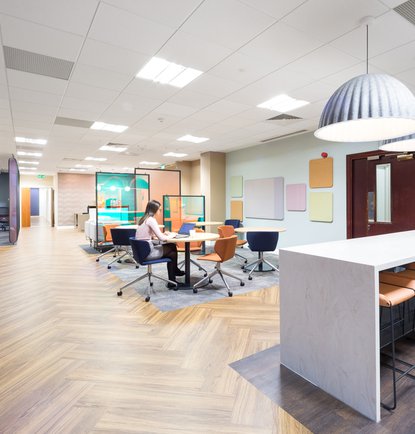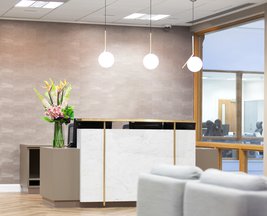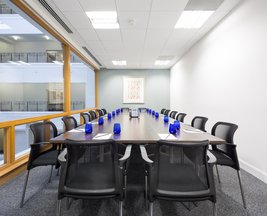 Landmark Birmingham Brindleyplace
PRIVATE OFFICE
317 - 4 desks
| | |
| --- | --- |
| Desks | 4 |
| Floor area | 190 ft2 |
| Min. term | 1 Month |
| Price | £ 1,600.00 month |
PRIVATE OFFICE
£ 1,650 / month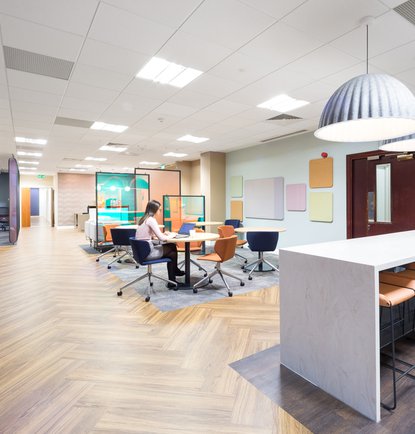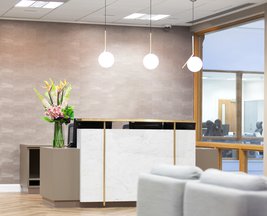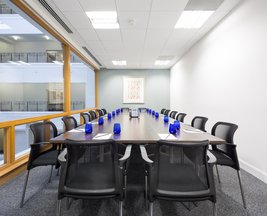 Landmark Birmingham Brindleyplace
PRIVATE OFFICE
323 - 5 desks
| | |
| --- | --- |
| Desks | 5 |
| Floor area | 250 ft2 |
| Min. term | 1 Month |
| Price | £ 1,650.00 month |
PRIVATE OFFICE
£ 1,750 / month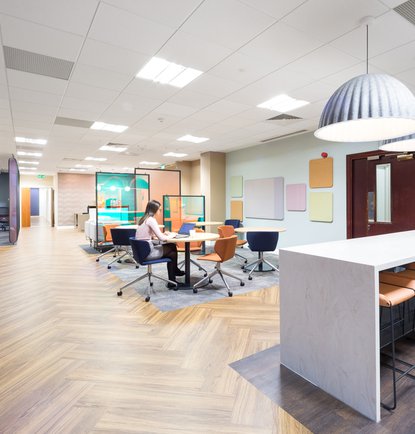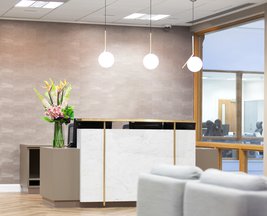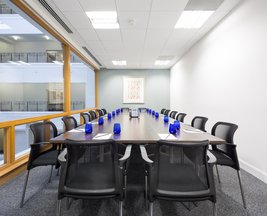 Landmark Birmingham Brindleyplace
PRIVATE OFFICE
204 - 6 desks
| | |
| --- | --- |
| Desks | 6 |
| Floor area | 265 ft2 |
| Min. term | 1 Month |
| Price | £ 1,750.00 month |
PRIVATE OFFICE
£ 1,750 / month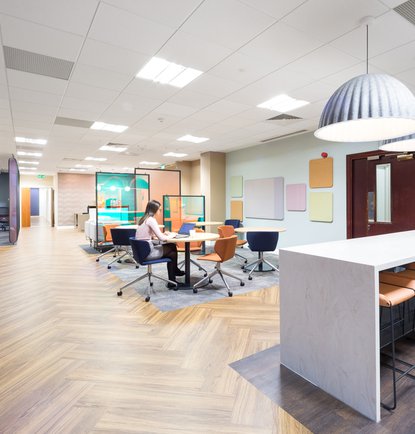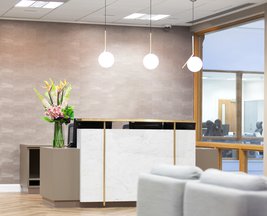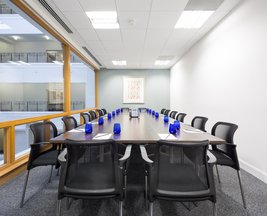 Landmark Birmingham Brindleyplace
PRIVATE OFFICE
226 - 5 desks
| | |
| --- | --- |
| Desks | 5 |
| Floor area | 210 ft2 |
| Min. term | 1 Month |
| Price | £ 1,750.00 month |
PRIVATE OFFICE
£ 1,800 / month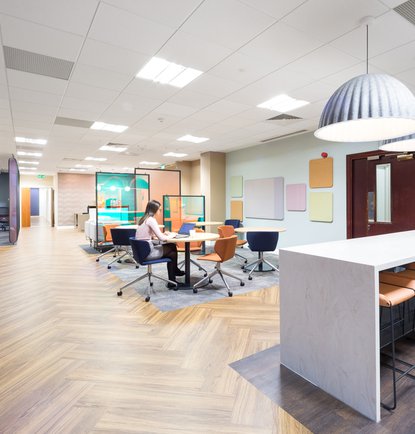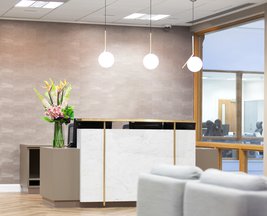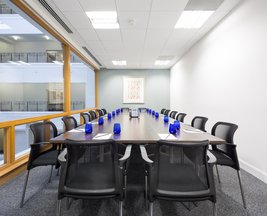 Landmark Birmingham Brindleyplace
PRIVATE OFFICE
203a - 5 desks
| | |
| --- | --- |
| Desks | 5 |
| Floor area | 215 ft2 |
| Min. term | 1 Month |
| Price | £ 1,800.00 month |
PRIVATE OFFICE
£ 1,800 / month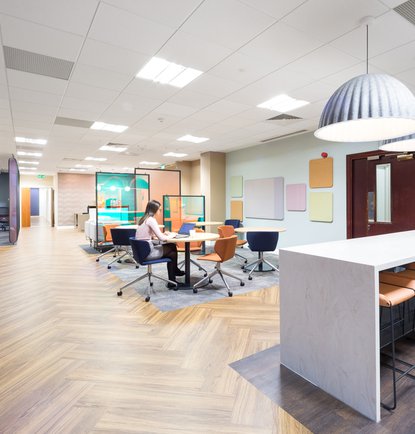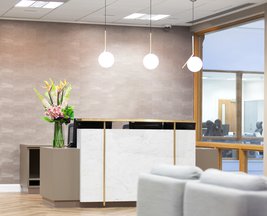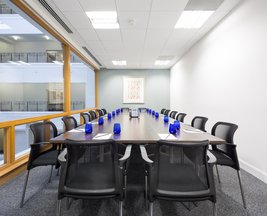 Landmark Birmingham Brindleyplace
PRIVATE OFFICE
207 - 6 desks
| | |
| --- | --- |
| Desks | 6 |
| Floor area | 265 ft2 |
| Min. term | 1 Month |
| Price | £ 1,800.00 month |
PRIVATE OFFICE
£ 1,800 / month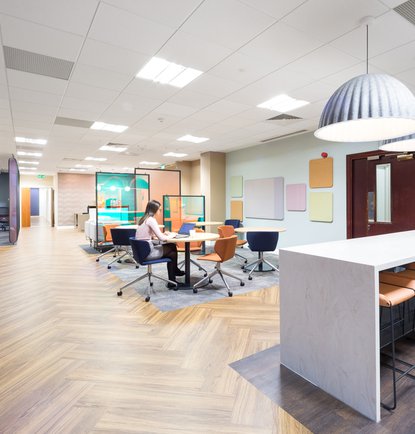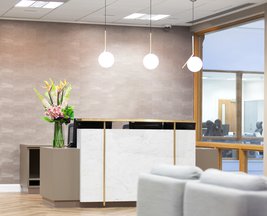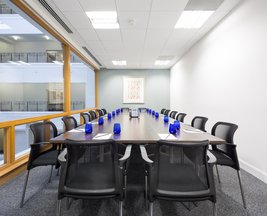 Landmark Birmingham Brindleyplace
PRIVATE OFFICE
307 - 6 desks
| | |
| --- | --- |
| Desks | 6 |
| Floor area | 270 ft2 |
| Min. term | 1 Month |
| Price | £ 1,800.00 month |
PRIVATE OFFICE
£ 1,900 / month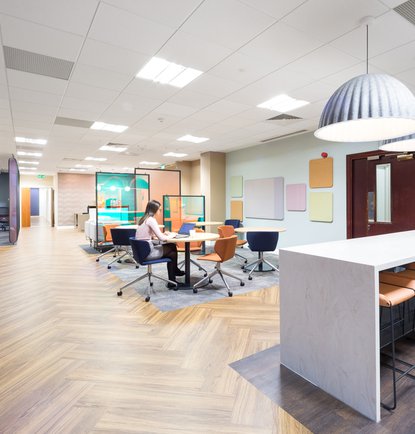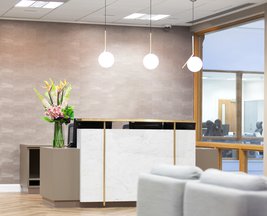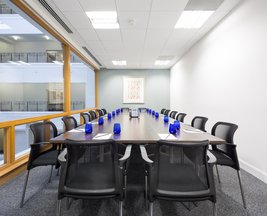 Landmark Birmingham Brindleyplace
PRIVATE OFFICE
243 - 6 desks
| | |
| --- | --- |
| Desks | 6 |
| Floor area | 280 ft2 |
| Min. term | 1 Month |
| Price | £ 1,900.00 month |
PRIVATE OFFICE
£ 2,250 / month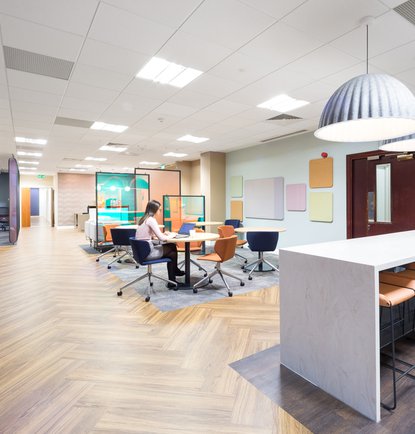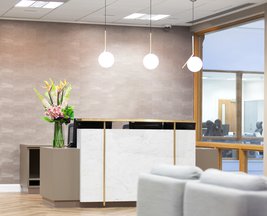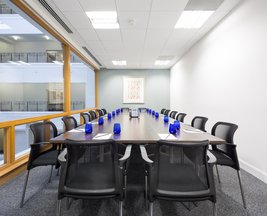 Landmark Birmingham Brindleyplace
PRIVATE OFFICE
332 - 6 desks
| | |
| --- | --- |
| Desks | 6 |
| Floor area | 270 ft2 |
| Min. term | 1 Month |
| Price | £ 2,250.00 month |
PRIVATE OFFICE
£ 2,750 / month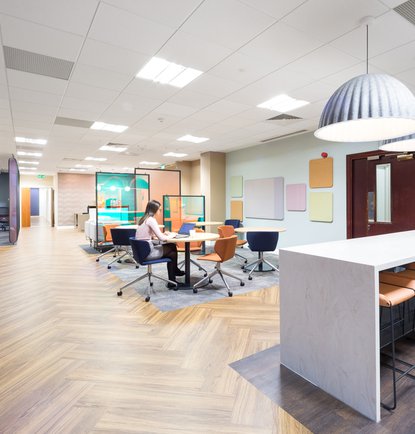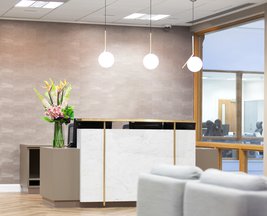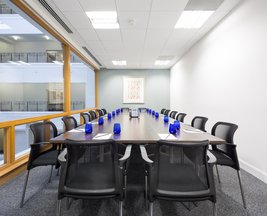 Landmark Birmingham Brindleyplace
PRIVATE OFFICE
213 - 9 desks
| | |
| --- | --- |
| Desks | 9 |
| Floor area | 415 ft2 |
| Min. term | 1 Month |
| Price | £ 2,750.00 month |
PRIVATE OFFICE
£ 3,000 / month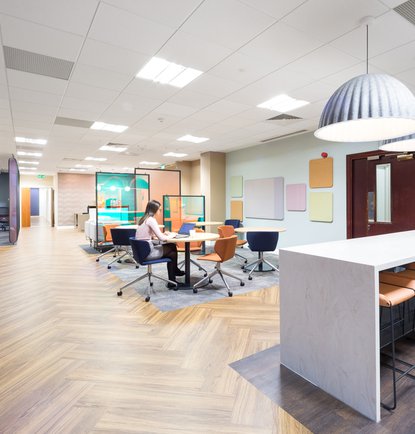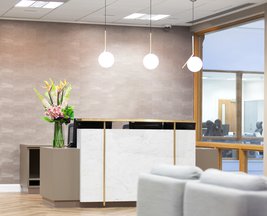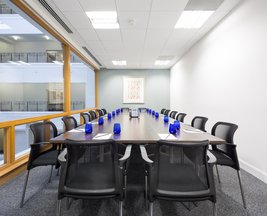 Landmark Birmingham Brindleyplace
PRIVATE OFFICE
211 - 8 desks
| | |
| --- | --- |
| Desks | 8 |
| Floor area | 360 ft2 |
| Min. term | 1 Month |
| Price | £ 3,000.00 month |
PRIVATE OFFICE
£ 3,200 / month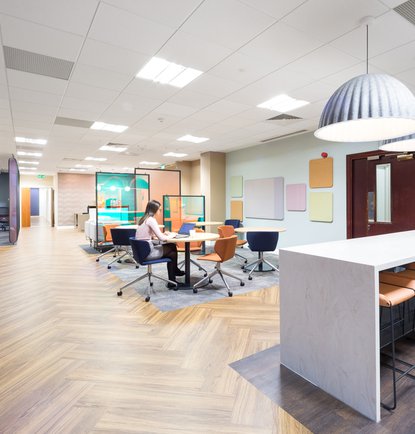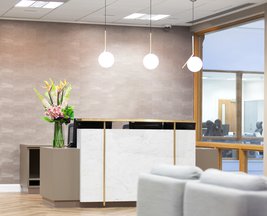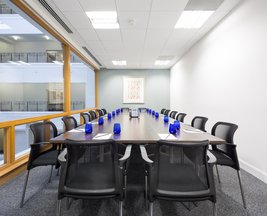 Landmark Birmingham Brindleyplace
PRIVATE OFFICE
319 - 9 desks
| | |
| --- | --- |
| Desks | 9 |
| Floor area | 385 ft2 |
| Min. term | 1 Month |
| Price | £ 3,200.00 month |
PRIVATE OFFICE
£ 3,350 / month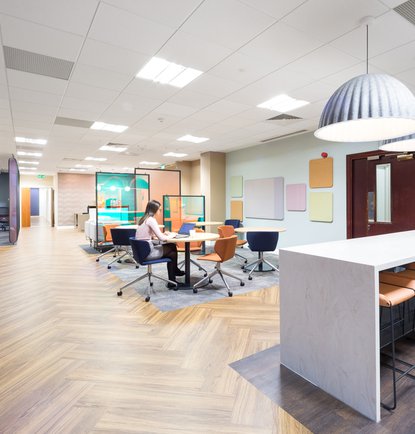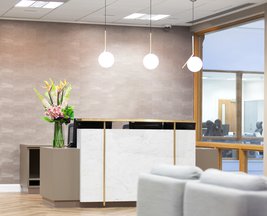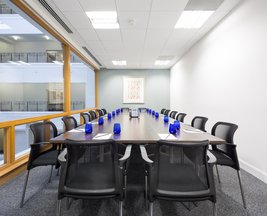 Landmark Birmingham Brindleyplace
PRIVATE OFFICE
225 - 9 desks
| | |
| --- | --- |
| Desks | 9 |
| Floor area | 400 ft2 |
| Min. term | 1 Month |
| Price | £ 3,350.00 month |
PRIVATE OFFICE
£ 4,050 / month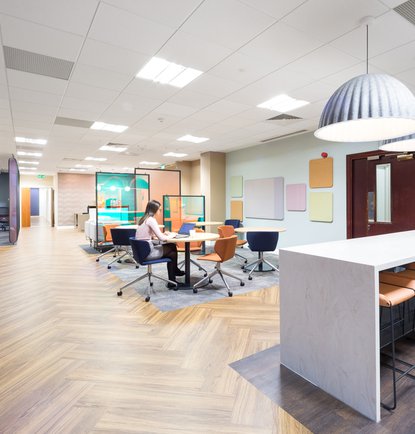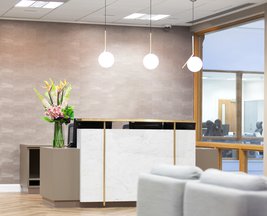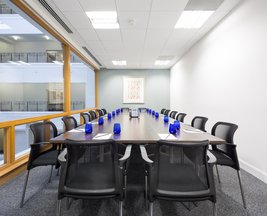 Landmark Birmingham Brindleyplace
PRIVATE OFFICE
238 - 11 desks
| | |
| --- | --- |
| Desks | 11 |
| Floor area | 490 ft2 |
| Min. term | 1 Month |
| Price | £ 4,050.00 month |
PRIVATE OFFICE
£ 4,400 / month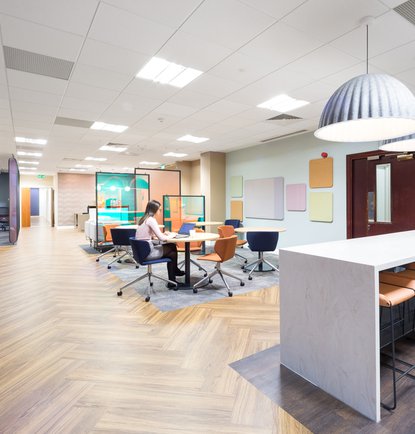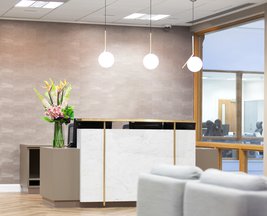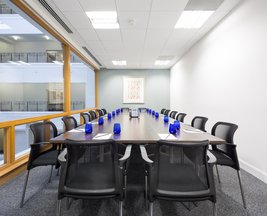 Landmark Birmingham Brindleyplace
PRIVATE OFFICE
330 - 12 desks
| | |
| --- | --- |
| Desks | 12 |
| Floor area | 530 ft2 |
| Min. term | 1 Month |
| Price | £ 4,400.00 month |
PRIVATE OFFICE
£ 4,450 / month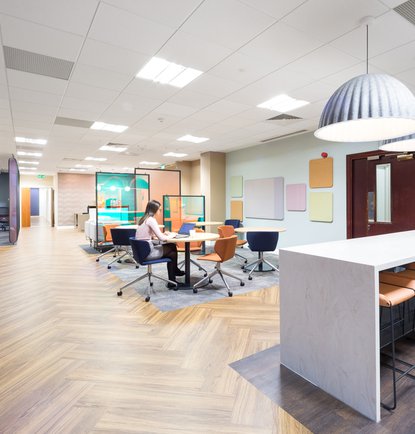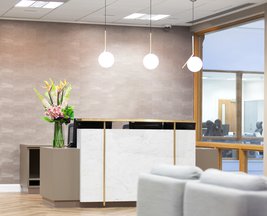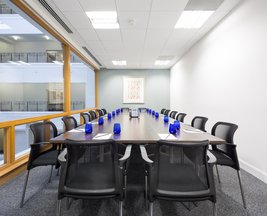 Landmark Birmingham Brindleyplace
PRIVATE OFFICE
248 - 15 desks
| | |
| --- | --- |
| Desks | 15 |
| Floor area | 665 ft2 |
| Min. term | 1 Month |
| Price | £ 4,450.00 month |
PRIVATE OFFICE
£ 5,900 / month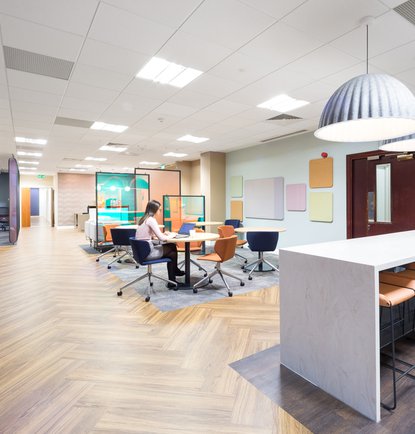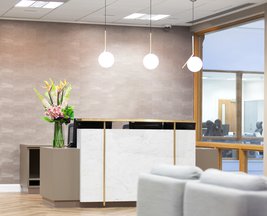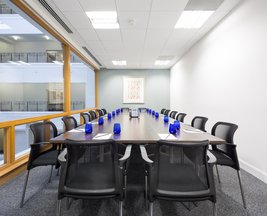 Landmark Birmingham Brindleyplace
PRIVATE OFFICE
201 - 13 desks
| | |
| --- | --- |
| Desks | 13 |
| Floor area | 590 ft2 |
| Min. term | 1 Month |
| Price | £ 5,900.00 month |
PRIVATE OFFICE
£ 7,100 / month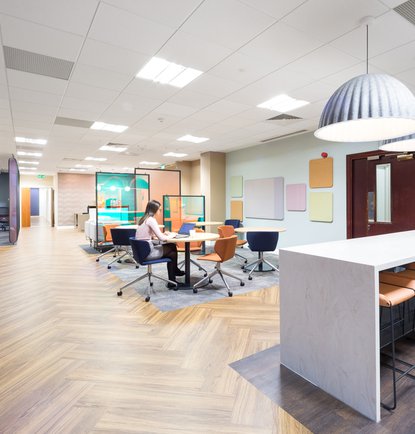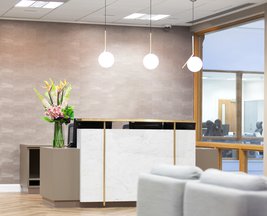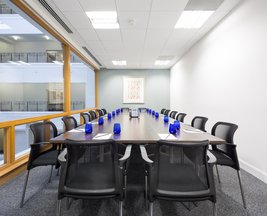 Landmark Birmingham Brindleyplace
PRIVATE OFFICE
233 - 19 desks
| | |
| --- | --- |
| Desks | 19 |
| Floor area | 850 ft2 |
| Min. term | 1 Month |
| Price | £ 7,100.00 month |
PRIVATE OFFICE
£ 10,550 / month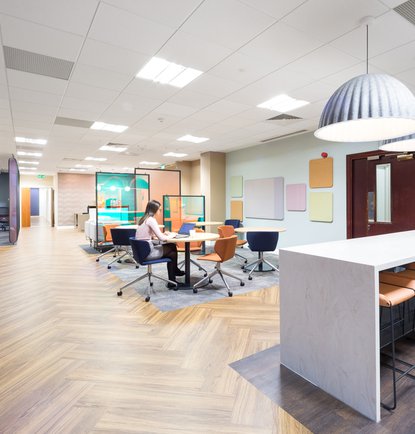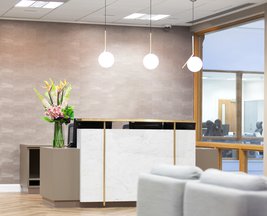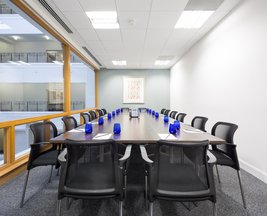 Landmark Birmingham Brindleyplace
PRIVATE OFFICE
219 - 28 desks
| | |
| --- | --- |
| Desks | 28 |
| Floor area | 1265 ft2 |
| Min. term | 1 Month |
| Price | £ 10,550.00 month |
PRIVATE OFFICE
£ 11,650 / month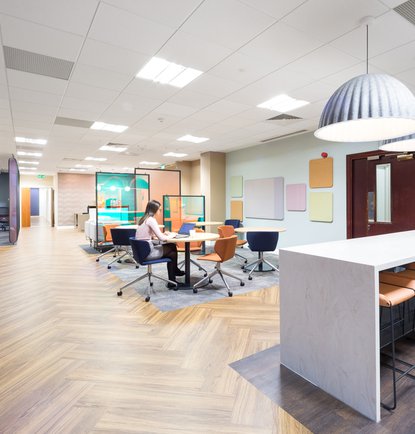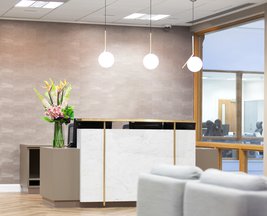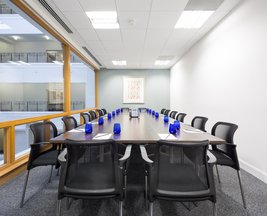 Landmark Birmingham Brindleyplace
PRIVATE OFFICE
329 - 26 desks
| | |
| --- | --- |
| Desks | 26 |
| Floor area | 1165 ft2 |
| Min. term | 1 Month |
| Price | £ 11,650.00 month |
PRIVATE OFFICE
£ 28,000 / month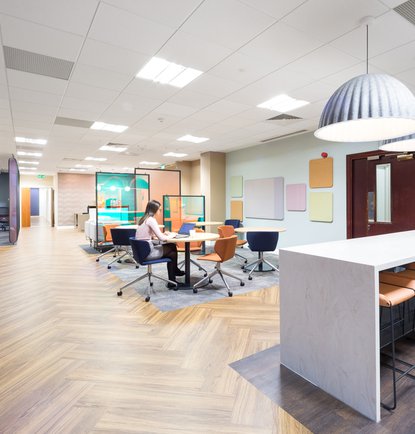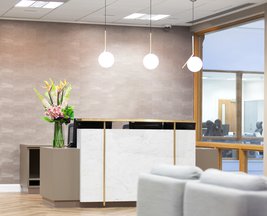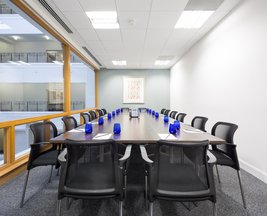 Landmark Birmingham Brindleyplace
PRIVATE OFFICE
301a - 75 desks
| | |
| --- | --- |
| Desks | 75 |
| Floor area | 3360 ft2 |
| Min. term | 1 Month |
| Price | £ 28,000.00 month |
About Landmark Birmingham Brindleyplace
Need an imposing base? You've come to the right place at this spectacular building that houses professional ultra-modern offices and meeting rooms to rent or hire by the hour. The location is easy to get to, with Central Square on one side and part of the Birmingham canal on the other.

- A choice of workspace zones: social, collaborative, private and meeting
- Excellent natural light through central atrium
- Secure on-site car parking
- Superbly located in central Birmingham business district

An office army marches on its stomach like any other, and your employees are spoilt for choice for restaurants, bars and cafes around Brindley Place. They can enjoy every type of food from Mexican to Italian for lunch to fine dining in the evening, a short walk from the centre. The area is close to the canal, which is a great in the summer, with walks along the City Centre Path to canal-side drinking holes and floating cafes.
| | |
| --- | --- |
| Crescent Theatre | 3 mins |
| Luton | 1 hour 43 mins |