Ask the CEO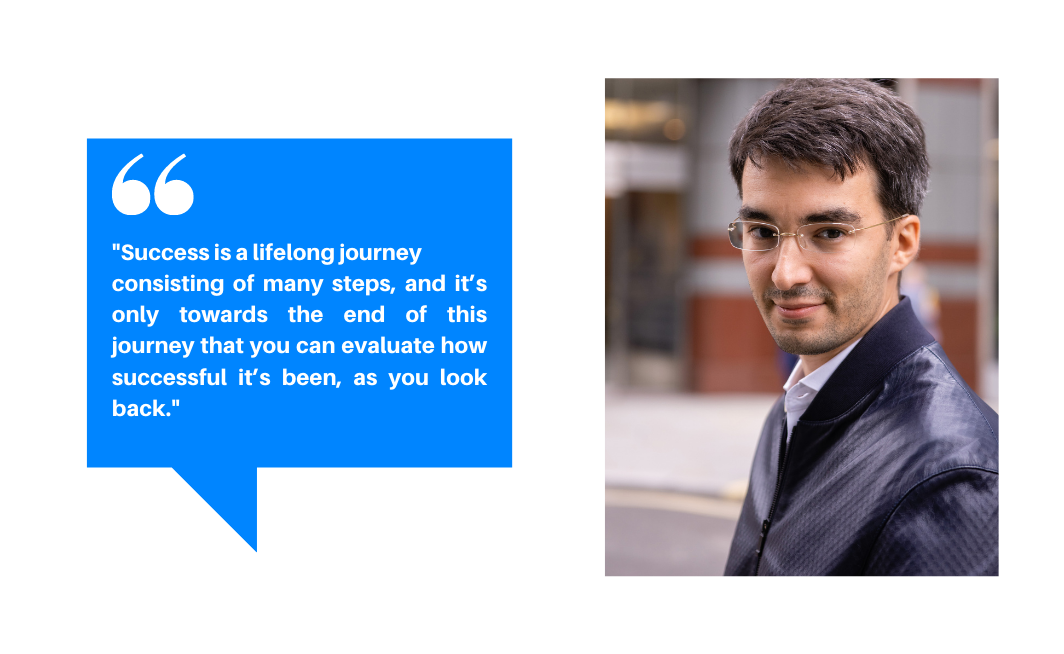 As we bid farewell to 2020, we asked Spacepool's founder and CEO Eugene Tavyev 20 questions.
1. What was your first job?
I got my first paid job when I was nine or 10 years old, during the school summer holidays. There were some refurbishment works going on in the building I lived in, and I volunteered to help the builders. They paid me a symbolic amount for a month's worth of work, and I was very proud of myself.
2. What is the best thing about your current job?
I like working with small businesses and start-ups because of their buzzing energy and how fast they are able to pivot and adapt to different circumstances.
3. When did you decide to start your own business?
I have been working in real estate all my life. After WeWork helped popularise coworking and flexible offices, I noticed a large gap between this progressive concept and the old-school process of finding and renting offices.
At Spacepool, we have managed to create a technology that helps businesses find spaces offered by independent providers and sign up at the click of a mouse. Our website facilitates online contract signing and payments, allowing guests to rent an office, desk or meeting room in a fast, easy and secure way.
4. Who is your greatest inspiration?
My greatest inspiration is my wife, the person who keeps me motivated and believes in me. A week after I registered my company, she said she would start her own business, too. Her firm is called Floetica, an online shop selling flowers and gifts.
5. What was the hardest lesson you've learnt in your first year of business?
No matter how great your business idea is, you still need to sell it to partners, colleagues and customers. Running your own business is extremely stressful, with mood swings from one extreme to the other, depending on how well things go.
6. What was the most impressive office space you've visited and why?
It's hard to pick just one. Each office I've visited had its own vibe and interesting features. Some felt very cozy, like home, while others had very impressive architectural or design elements.
7. If you could give aspiring business leaders a piece of advice, what would it be?
It's important to surround yourself with ambitious, high achieving people, and following inspirational figures, like Robert Kiyosaki, Gary Vaynerchuk and Tony Robbins on social media could be one of the ways of doing that.
8. The best piece of advice ever given to you?
Talk less and listen more. Speech is silver, silence is golden.
9. Which companies do you admire?
I admire companies that have managed to challenge the Goliaths in their industry, as well as those that have retained their agility and ability to pivot even after reaching a substantial size.
10. Where do you see Spacepool in five years' time?
I'd like to see Spacepool as the go-to website for office space rentals across the UK and have a presence in other key markets.
11. How do you define 'success'?
Success is a lifelong journey consisting of many steps, and it's only towards the end of this journey that you can evaluate how successful it's been, as you look back.
12. What do you like to do in your free time?
Spending time with family, playing sports and travelling.
13. What is your favourite book?
One of my favourite books is Arch of Triumph by Erich Maria Remarque. This work and his other books show the challenges people get to live through.
14. What was the highlight of 2020 for you?
Ironically, it was Covid-19 – it has forced companies to look at the way people work and listen to them. Many have revisited the concept of office space and changed their attitude towards flexible working.
15. What would be your dream holiday in a post-COVID world?
A holiday by the sea would be great.
16. Tea or coffee?
Definitely coffee in the morning but tea in the evening, before bedtime.
17. YouTube or Spotify?
Both and everything in between.
18. Plane or train?
Depends on the destination, but my first choice would always be a car.
19. iOS or Android?
I've used both systems and believe each one of them had its pros and cons. I'm an iPhone user at the moment.
20. Zoom or Teams?
Meeting people in person.