Meet the host: Brixton Castle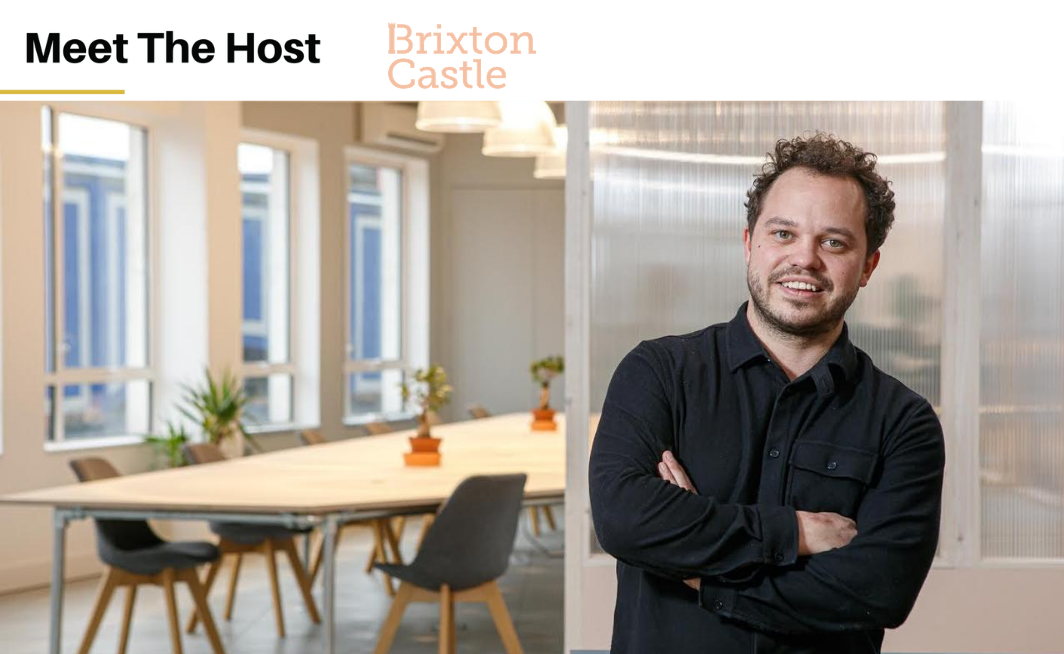 Background information
Brixton Castle is raising the bar for coworking spaces in south London. While everyone is welcome, the space was built to nurture charities, freelancers and start-ups. You get meeting room usage, super-fast internet, printing, 24-hour access, and refreshments, all included in one monthly price.

How did Brixton Castle come into existence?
The idea behind Brixton Castle was to take the cool sleek office spaces typically found in central London and bring them closer to where people live. Even before Covid-19 our mantra was "Delete your commute."
Commuting does not need to be a part of work/life routine anymore. It's crazy how many people who live in pocket neighbourhoods scattered around London choose to get on crowded trains every morning to reach their central London offices.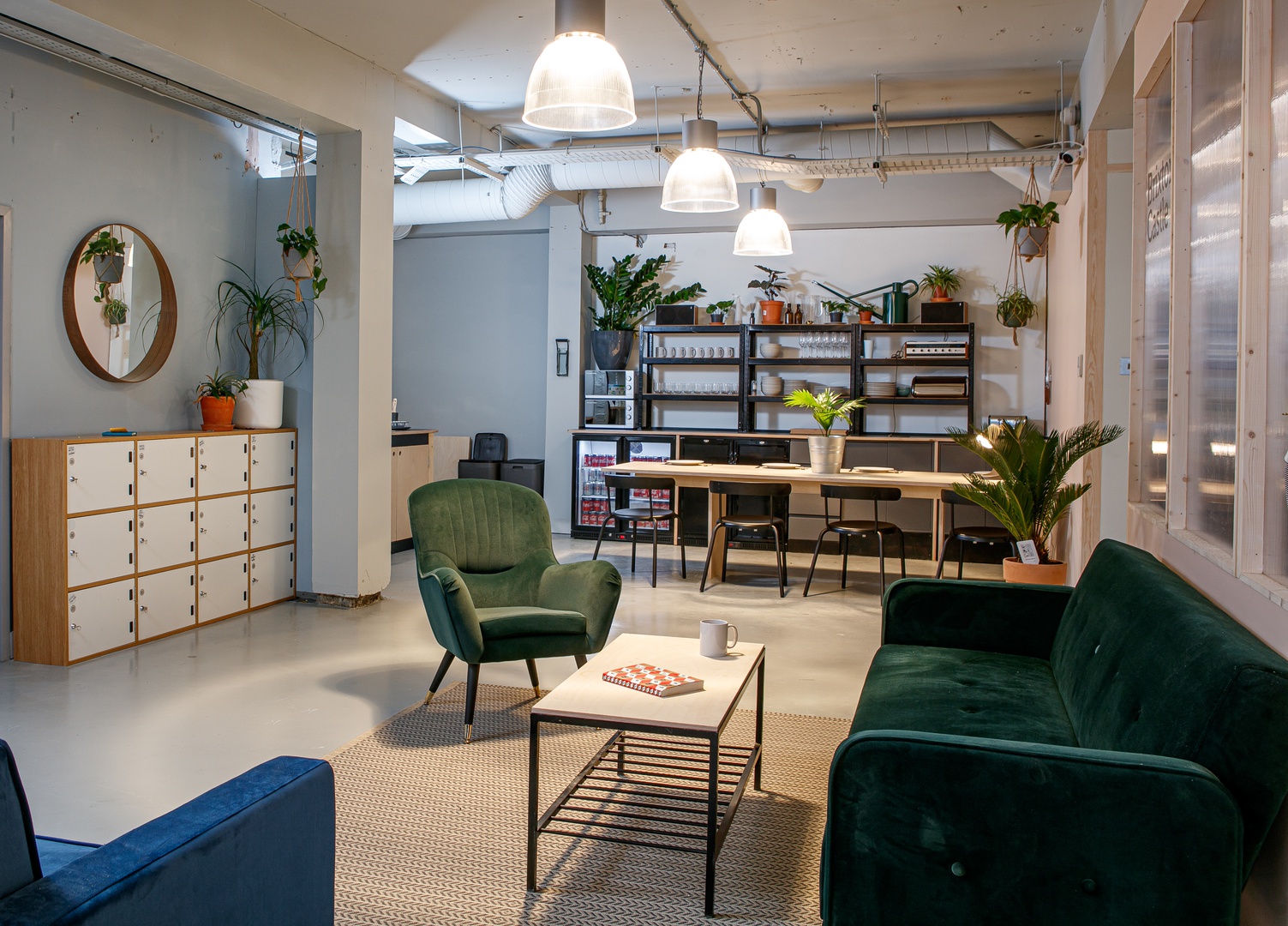 Covid lockdown has obviously been awful for some people and I feel for them deeply. Many others have enjoyed a slower pace to life. One positive to come out of it is people have realised they don't need to be in central London every day to be productive. As we start to get back to normal, one thing people definitely won't have missed is their commute. We are here for the people of Brixton and surrounding areas who no longer fancy the Victoria line every day. We encourage people to hop on their bike and come down Brixton Hill, or even walk.

What about the look and feel of your spaces?
Brixton Castle was created as a result of a complete refurbishment of a tired, 1960's office building overlooking Brixton High Street.
We wanted to create a neutral and versatile space where people would be able to work without any distractions. Having previously worked at a tech incubator, I found there to be too many unnecessary elements that often got in the way of productive working, so we wanted to take the office back to its basics. Our space is a clean slate, and it's our members who will give it its character, it's not for me to curate that.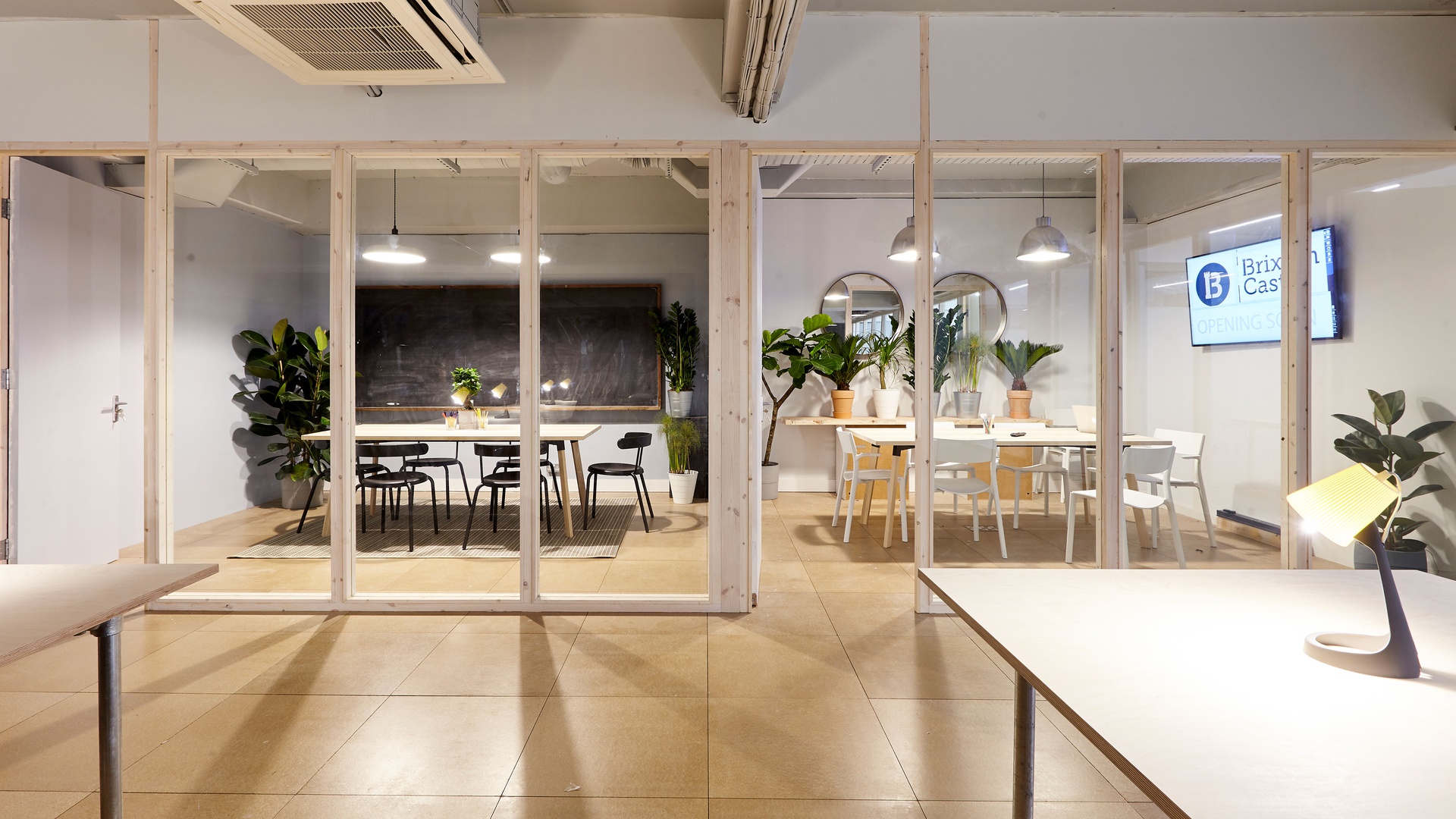 Unlike some coworking spaces, we don't distract people with add-ons like networking events and organised fun – our members come from a variety of professional backgrounds, and there's no one-size-fits-all formula. For us, it's all about attracting fun and exciting people from across the board and allowing them to work productively and without distraction, 24/7 if they want to. It is up to them to decide what they want to do in their own time.

What is the main draw for you members, apart from the location?
We are only 20 seconds' walk from Brixton tube station and less than that from the train. But it's close to where people live, that's the key element. We have The Village and Pop on our doorstep. What more could anyone possibly want? Brixton has it all.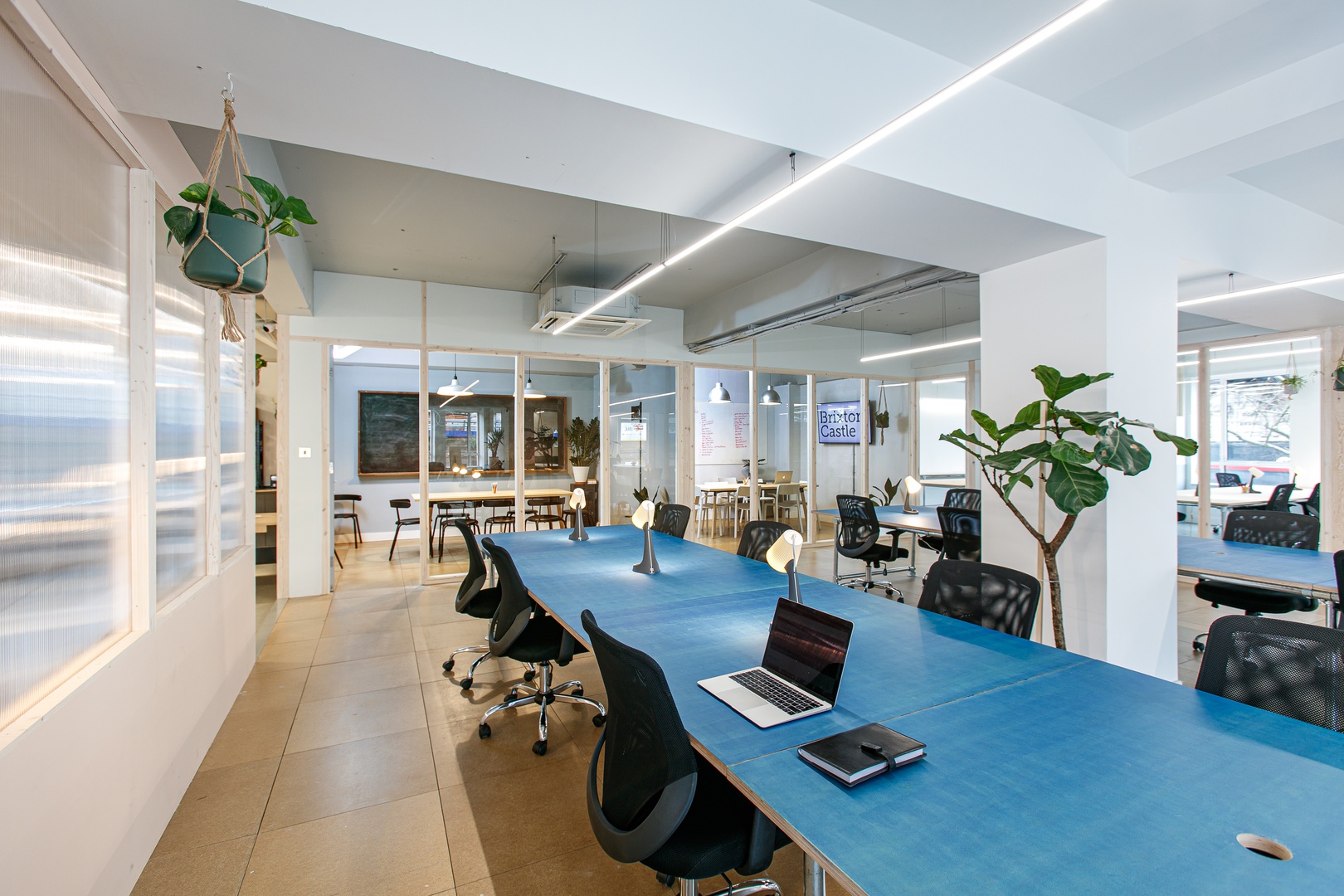 We are also very open with our members about what's included within the membership fee, and there are no hidden costs. Every member gets access to meeting rooms, a fully equipped kitchen with organic tea and coffee, as well as printer access and high-speed internet as part of their monthly fee. Everything is organised, ensuring they've got everything they need to get cracking with their work from day one.

How are you adapting to the current situation with Covid-19?
Although it's difficult to make Perspex look sexy, we have done our best to separate the desks and kept the place looking slick and safe. We have also upped the cleaning roster and paused the hot-desking offering for now, there is no point taking unnecessary risks. Dedicated desks and private offices are operating at a socially distanced normal.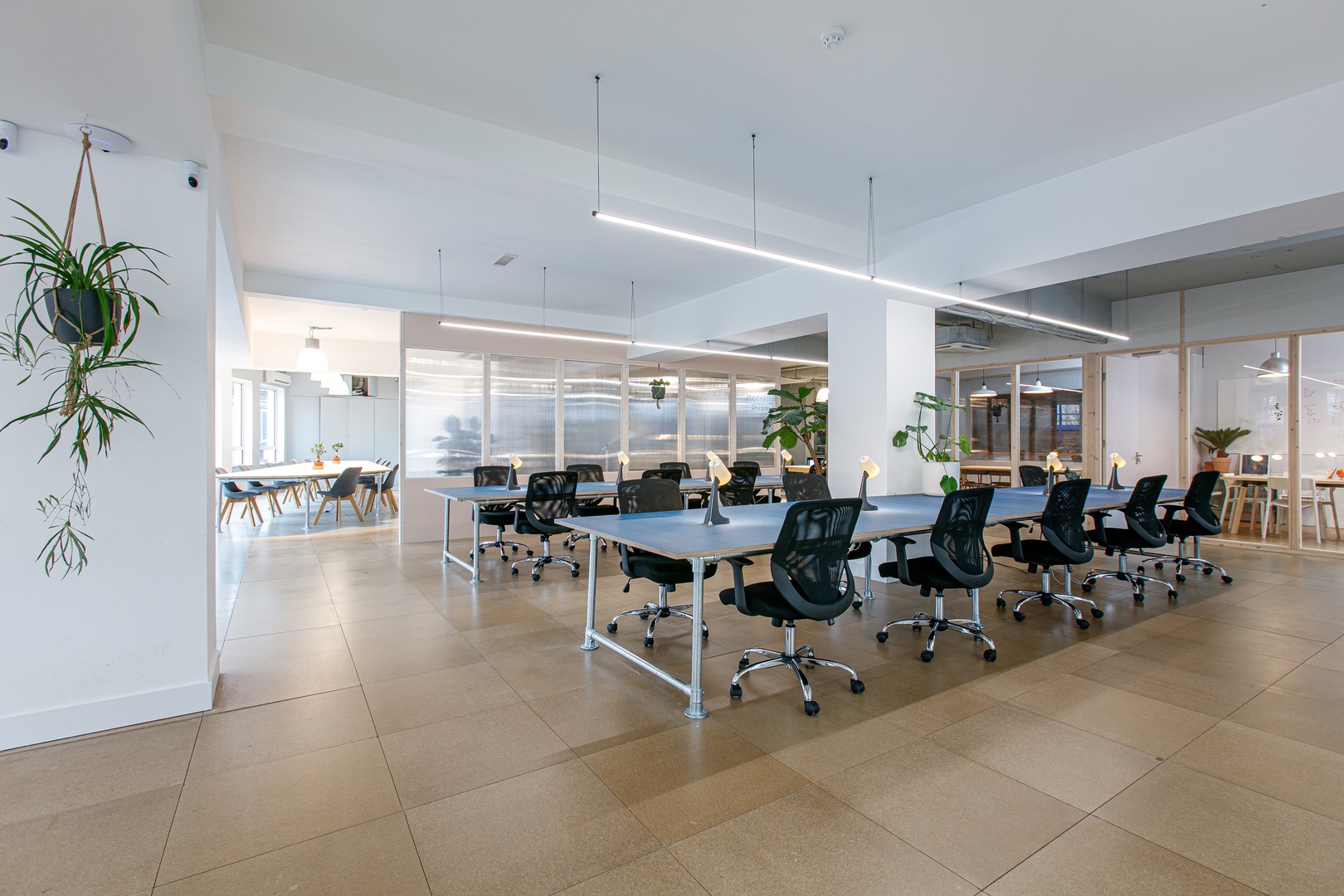 How much are your desks?
We have a number of options available starting at £150/month. We are also offering a promotion to encourage people to not go back to their bad commuting habits – 50 per cent off the first three months, when they sign up to a year.
We're very optimistic about the future – we want to help people realise their new work/life balance.