Meet the Host: CitySpace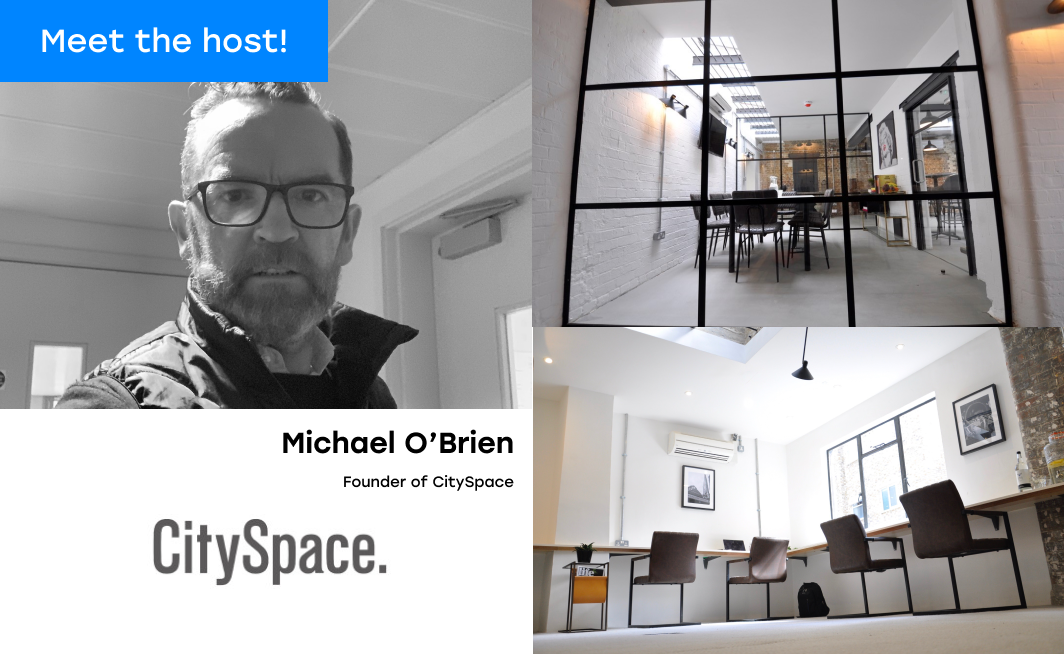 Meet the host: CitySpace

We caught up with Michael O'Brien, the founder of CitySpace, offering flexible workspaces with accommodation and dining.

Background information
Founded in 2018, CitySpace is designed to offer a one-stop-shop by providing its customers with a place to sleep, eat and work, all within the same building.

What's the vision behind CitySpace?
CitySpace was created to ensure a smooth customer experience, offering guests not only a place to sleep, which can be a hotel bedroom or apartments, but also a café or bar and access to communal areas designed for coworking.
We wanted to bring hospitality into the coworking world and provide both attentive service and comfortable spaces.
Our team get to know our members well, we know where they like to sit and of course know them by their first names, which helps create a warm atmosphere.

What kinds of memberships do you offer?
There are three types of membership: 'Lounge' includes monthly 40-hour access to a sofa or an easy chair in the lounge area; 'Coworking' comprises a desk, access to power and a locker, and guests can also take advantage of our reception services, which includes hosting clients, postal address and mail handling. Finally, the third option is a 'Fixed office', as part of which clients can benefit from a separate office together with all the benefits of the 'Coworking' membership. All of our memberships include free Wi-Fi, as well as discounts on hotel accommodation, food and drink.

Where are your offices located?
We've got two active locations – Borough and Bermondsey, with eight properties on the radar across London, Brighton, Milton Keynes, and Bristol.

What kinds of companies does CitySpace cater to?
Because of the location of our current offices, many of our clients tend to come from the creative sector. We work with a number of influencers, advertising and marketing agencies, a media company, and a film agency. But going forward we won't limit who can work with us but rather direct them to the right location to find the best community or tribe for members to be part of.

How would you describe the look and feel of the CitySpace spaces?
The space in Borough is a former printworks which we've converted into a sophisticated boutique environment; it now has a contemporary feel to it, with wooden floors and exposed brick walls. Bermondsey was an old gin distillery, part of The Hartley Jam Family Estate; it offers a very relaxed feel with much natural daylight, dominated by a warehouse aesthetic.

What awaits the flexible office sector in a post-pandemic world?
There's been a lot of talk about the growing popularity of hubs, and we've seen this trend first-hand having been approached by large corporates seeking new bases. Lots of hotels are now coming to the market, especially in the peripheral areas of London. Would these hotels be converted into offices with accommodation above them, offering convenience and competitive pricing? I guess we will have to wait and see.