Meet the host: The Finsbury Business Centre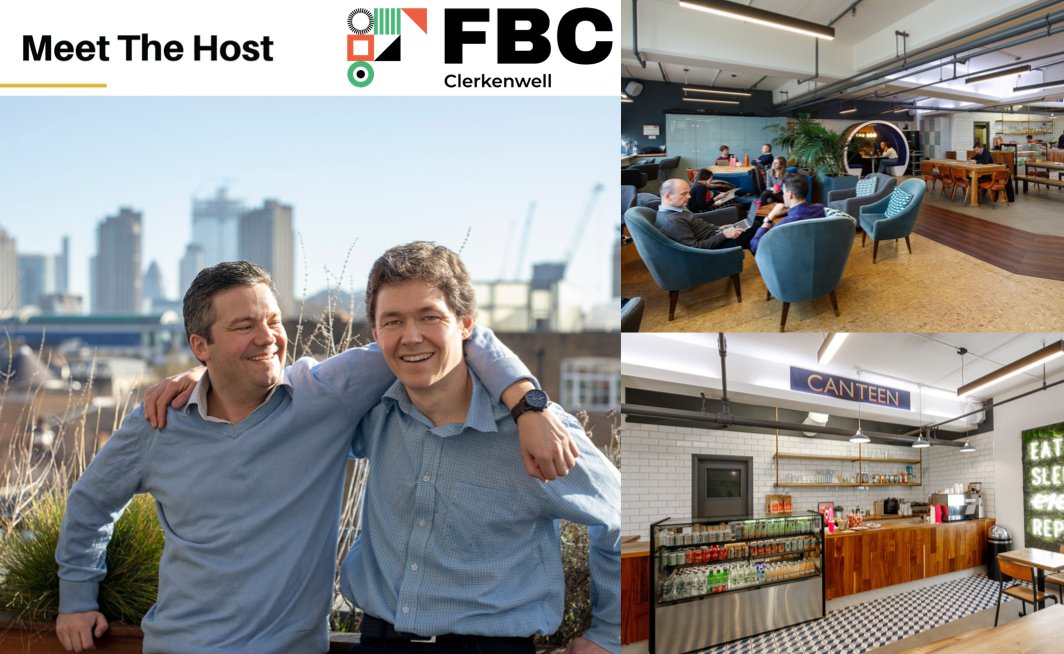 Spacepool interviewed Ian Hudson, Director at Finsbury Business Centre, who talked about the vision behind this family-run business, its flexible approach to design, and the diverse business community the FBC is home to.
Background information
FBC is located in Clerkenwell, known for being the go-to destination for the London creative community. Located in a former 1930's industrial printworks, the building is home to more than 60 companies across a range of sectors – from jewellery to archaeology, charities, start-ups and construction.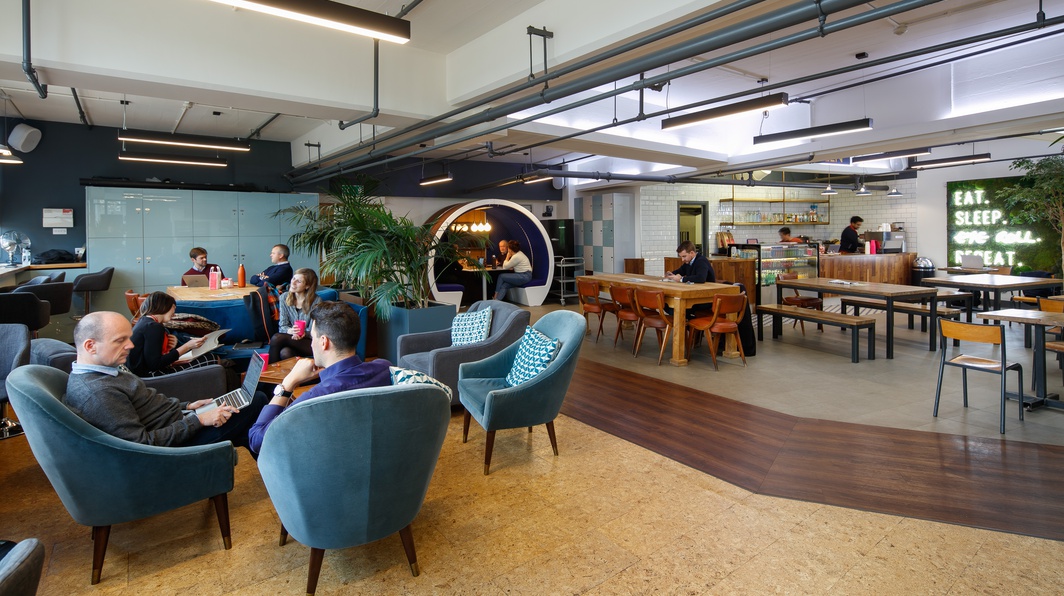 How did the FBC come into existence?
The company was originally founded in 1983 by our father, Martin Hudson, who discovered the former printworks was vacant and up for sale, recognising it had a lot of potential.
He converted it into serviced offices for small businesses and by doing that, became one of the pioneers of what was initially a niche sector in London. My brother Hugh and I spent a lot of time in the building during our formative years, earning pocket money painting its labyrinthine walls. Working with a variety of small companies at the centre, we learnt the crux of the business and, five years ago, took over from our Dad to continue evolving FBC's offering.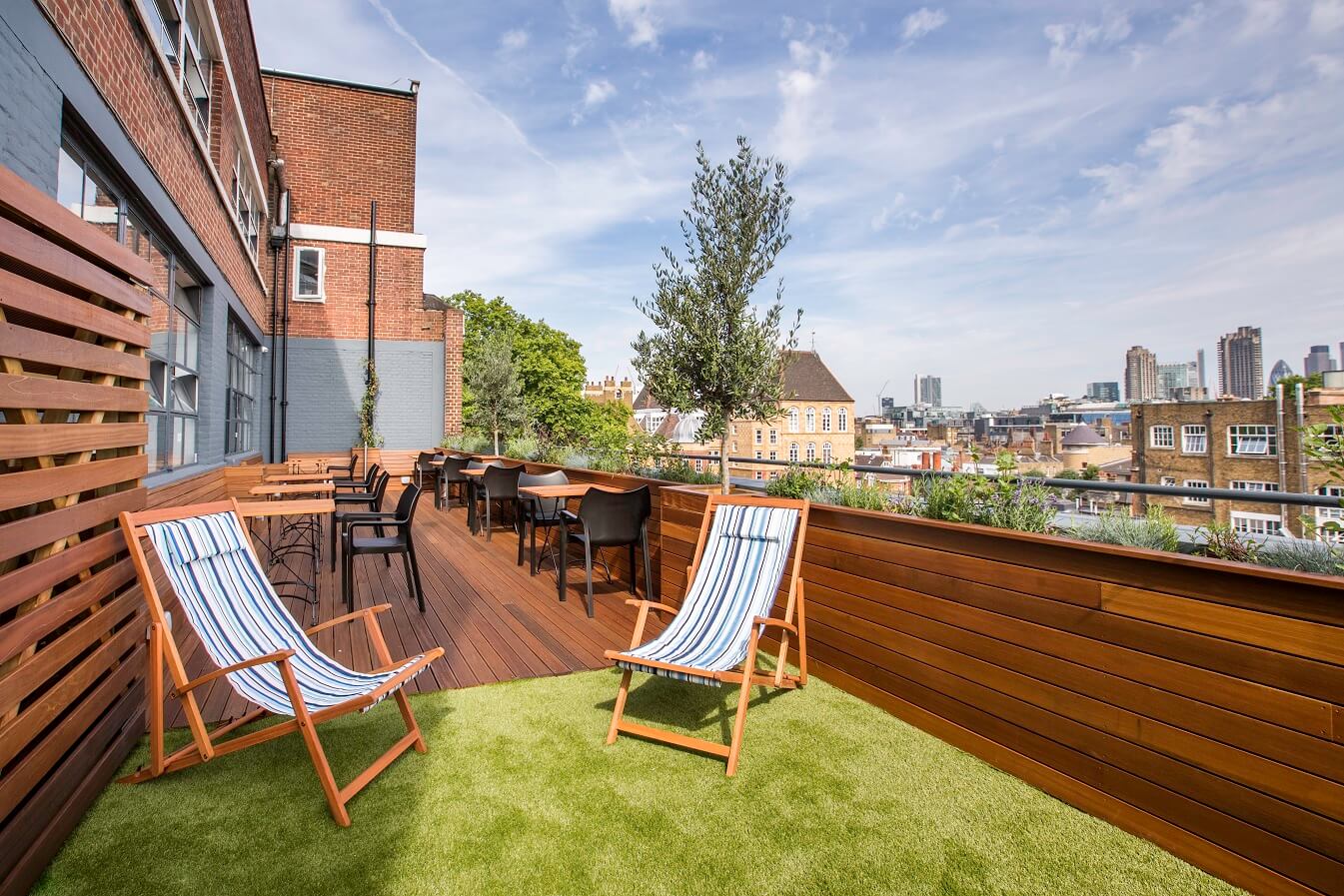 What is the vision behind the FBC?
For us, it's all about helping SME's thrive. All the office spaces within the building are fully customisable in terms of size, layout and facilities, depending on the needs of our clients. We like to have a mix of businesses within the building – over the years, it has been home to watch repairers, charities, proptech, and biotech companies. Every client needs something different, and what excites me about my role is being able to figure out how to best optimise our space to meet their needs.
When we say we want to support small businesses, we really mean it – we have equity in some of our client companies and are genuinely willing to help them grow and develop by providing funding, advice and, of course, space.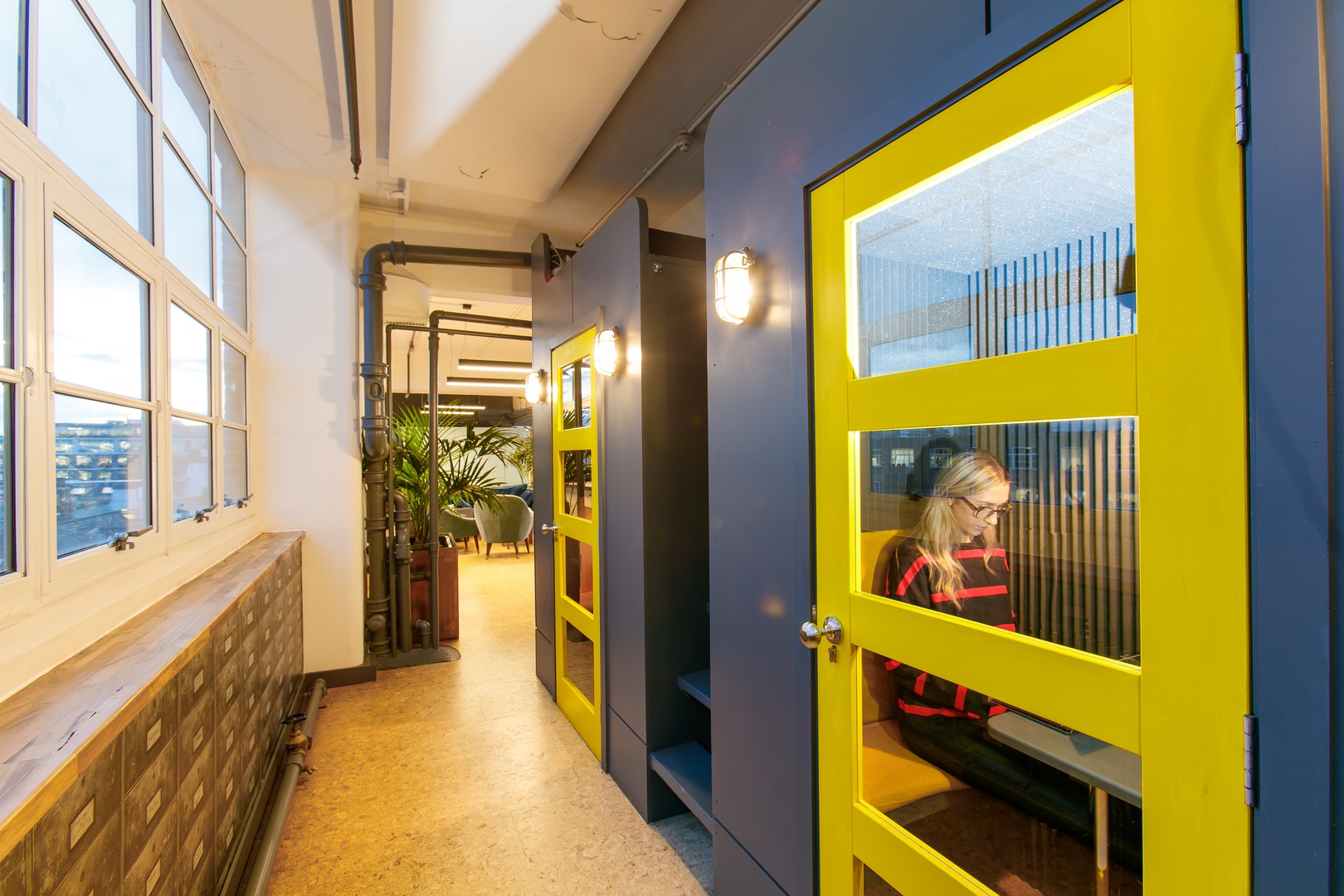 What about the look and feel of your spaces?
The design varies throughout the building, depending on what our clients are after. A young tech start-up will likely want slightly edgier design than a public health watchdog, so design requirements is something we discuss with clients on a case-by-case basis. Once we get an idea of what the client wants, we can then help them decorate the space according to their taste.
Three years ago, we refurbished the building to incorporate new facilities, including day beds, a coffee shop and a roof terrace, which is great for socialising and networking events. In addition, we transformed the adjoining car park into an attractive courtyard, with bike storage, outdoor meeting pod and outdoor event space, to promote well-being and enhance the friendly atmosphere that FBC is known for. We are also excited about our new co-working environments, encouraging start-ups and affordable working.
One of the most appealing aspects of FBC is its exterior. The building, made of red brick, is a great example of 20th century industrial architecture, and it blends well with the surrounding area. It's on the path of Clerkenwell Design Week and was chosen by the organisers as a venue for hosting their annual showroom launch party, which was attended by 100 gallery owners from the local area and beyond.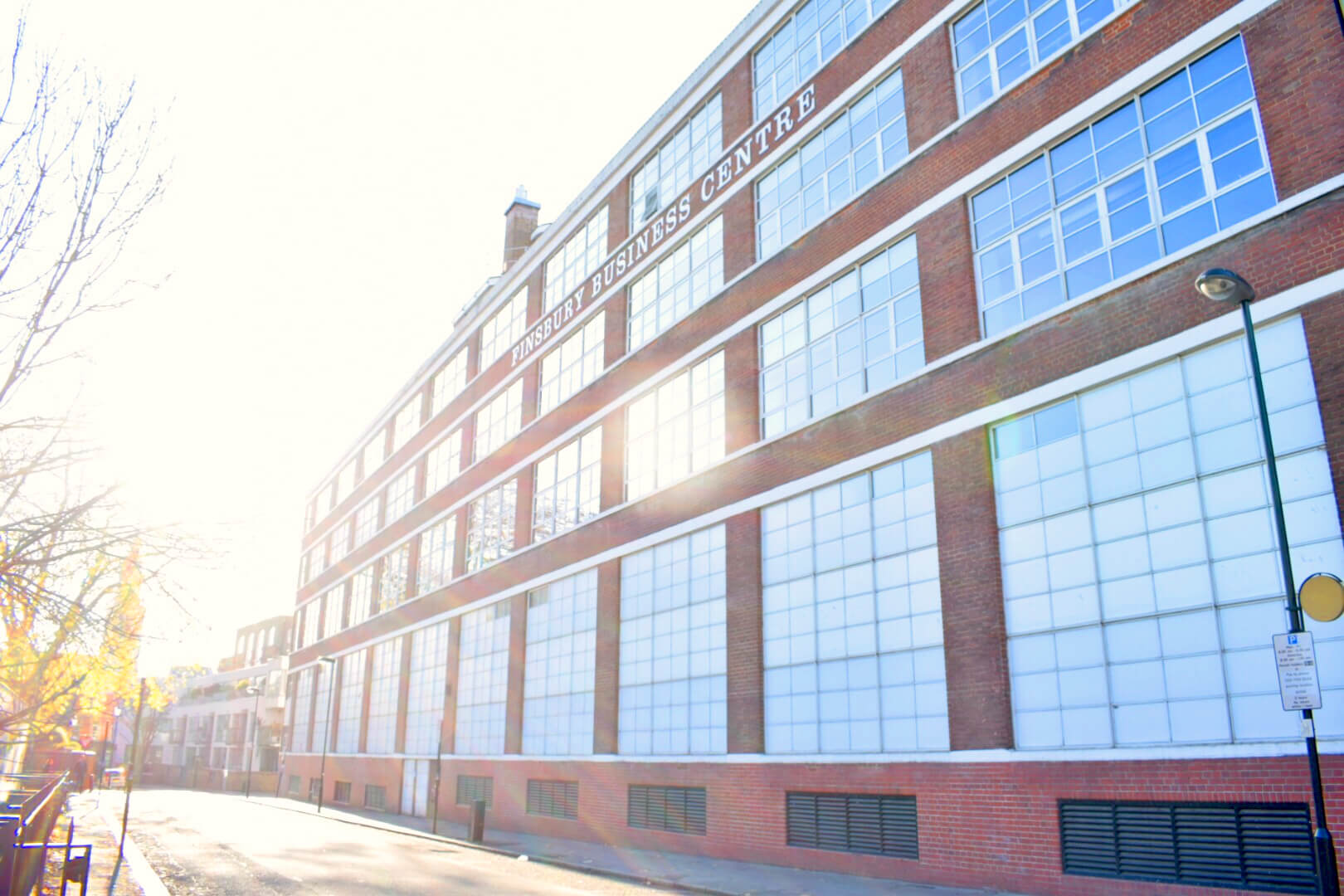 How has the COVID-19 lockdown impacted the FBC?
Many of our client companies have asked their staff to work from home for a period of time, until the social distancing measures are eased. However, we still have essential workers and those living locally coming in regularly. UK NEQAS for Microbiology, who carry out external assessment for clinical laboratories are among our tenants – for some organisations that rely on the use of complex medical equipment, asking employees to work from home is not an option given the nature of the work.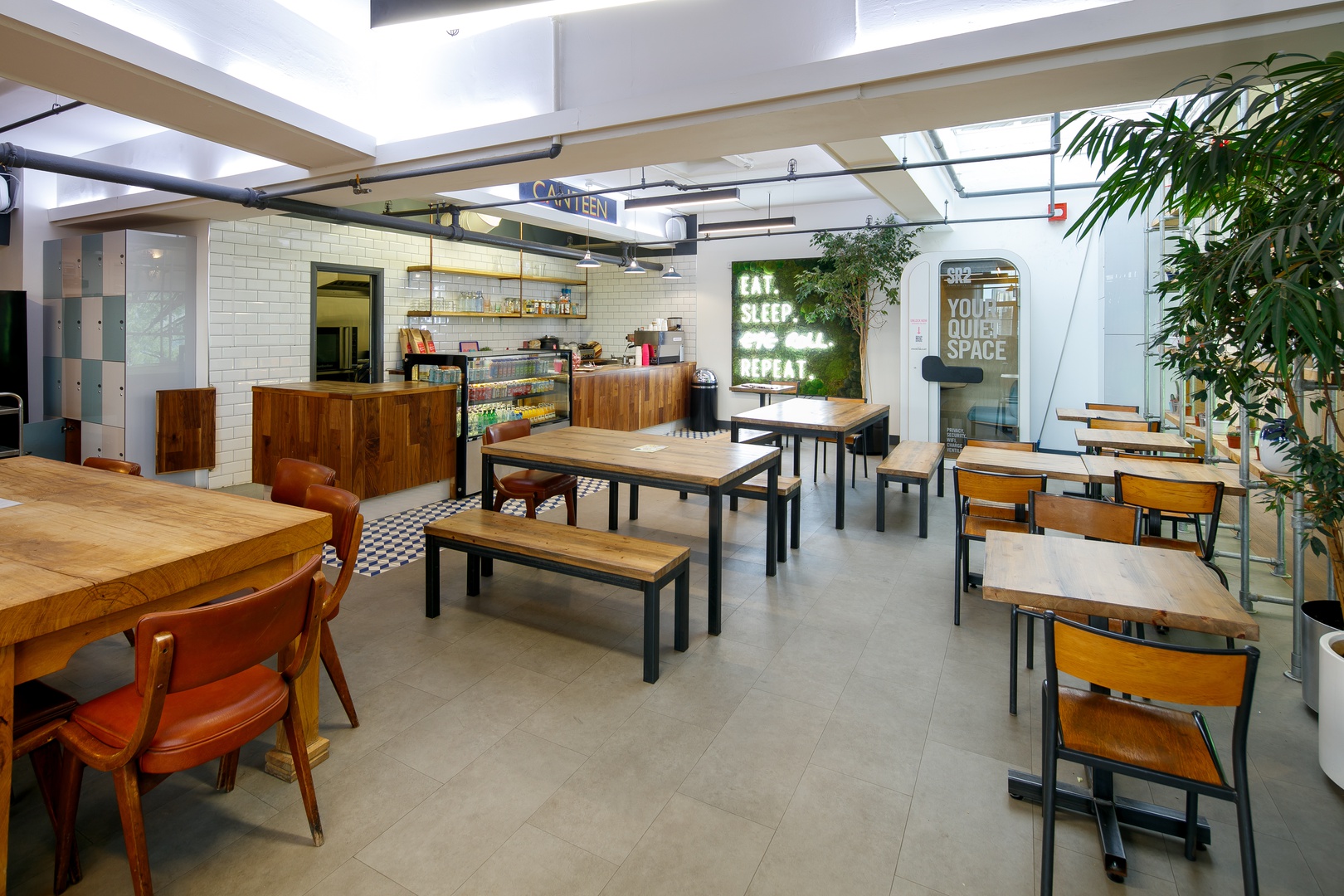 Are you planning on introducing new policies/changing the design of your office spaces?
Absolutely. We are working closely with local authorities to ensure we implement best practice, there will be new layouts where possible, and enhanced hygiene routines will be in place. We know that many of our clients can't wait to be back in their office but only if it's safe, and we will do our best to ensure they can resume business as usual from day one.

You can check their current availability here