Meet the Host: Impact Working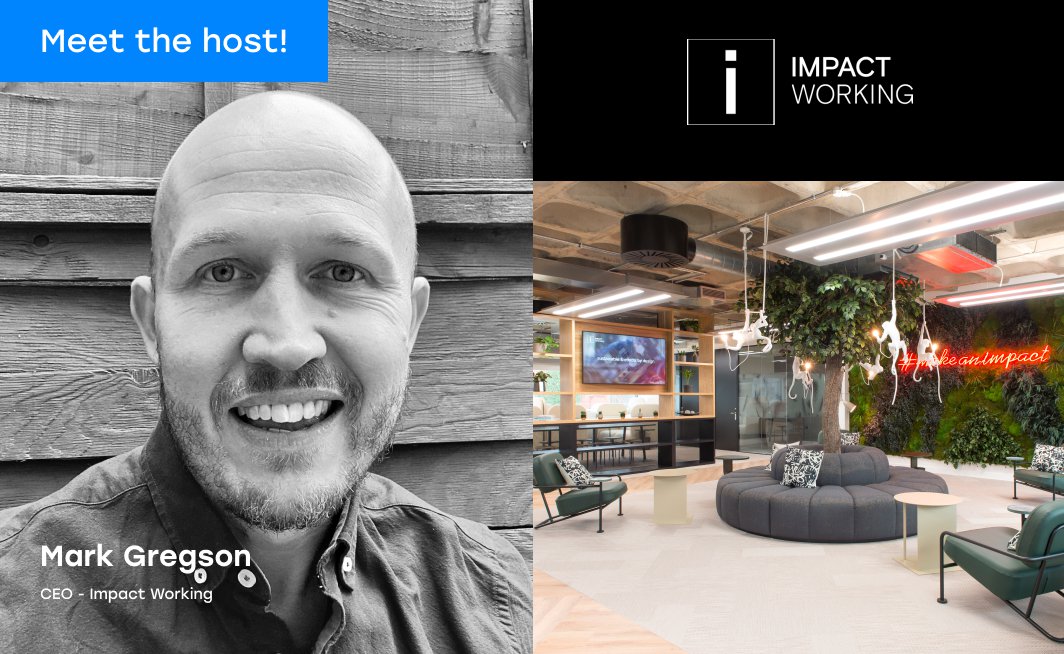 Meet the Host: Impact Working
Founded in 2020, Impact Working is a subsidiary of the Impact Capital Group and is a newcomer in the flexible workspace sector. Aiming to meet the ecological emergency of our time head-on, Impact Working matches its forward-thinking ethos with carefully curated design.

What's the vision behind Impact Working?
Our vision is all about making co-working sustainable, socially cohesive, and playful at the same time. We offer a premium service, as any of our clients would tell you, but we are also mindful to keep things fresh and to embody our values in our workspaces.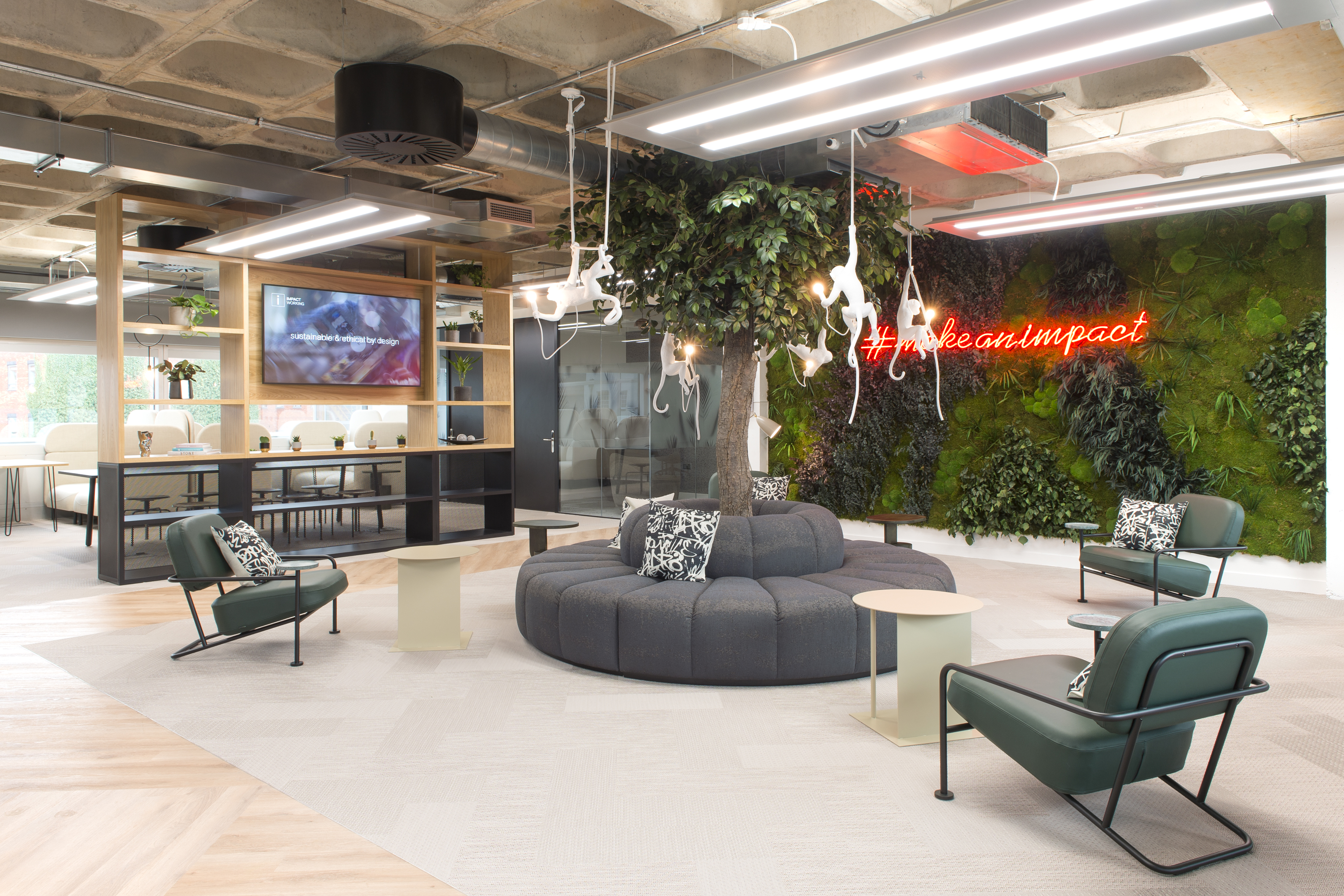 Our QR codes dotted around the building are a fantastic example. When scanned, they tell occupants and visitors the backstory of what our furniture and décor are made of, where they come from, and who Impact Working have partnered with to provide them. Given that the tops on the stalls of the café are made from beer waste, having that kind of capability is far more rewarding in our spaces than elsewhere.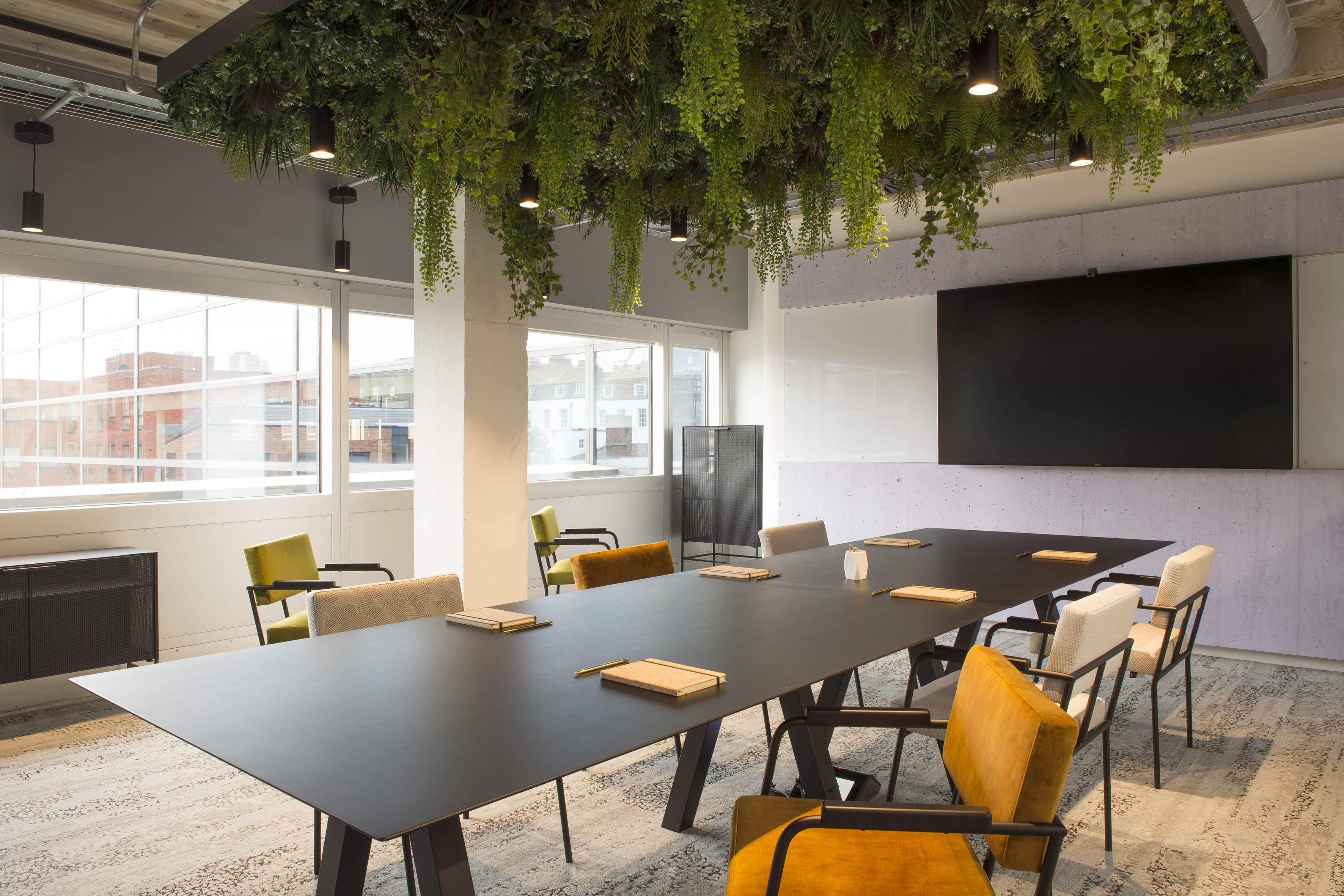 As a brand-new provider of flexible office space, born out of the pandemic, we are all about designing and delivering an environment that fits the new way of working rather than retrofitting old buildings. We have had to think about how to attract people back to office working and give them reasons to return – good coffee, sustainable materials, and well-lit spaces all exemplify that mission.

Where are your offices located?
In Bristol, the UK's greenest city, and just a short walk from Bristol Temple Meads station. It's at the centre of things, well-connected and surrounded by cool bars and restaurants that contribute to making the city a cosmopolitan cultural hub.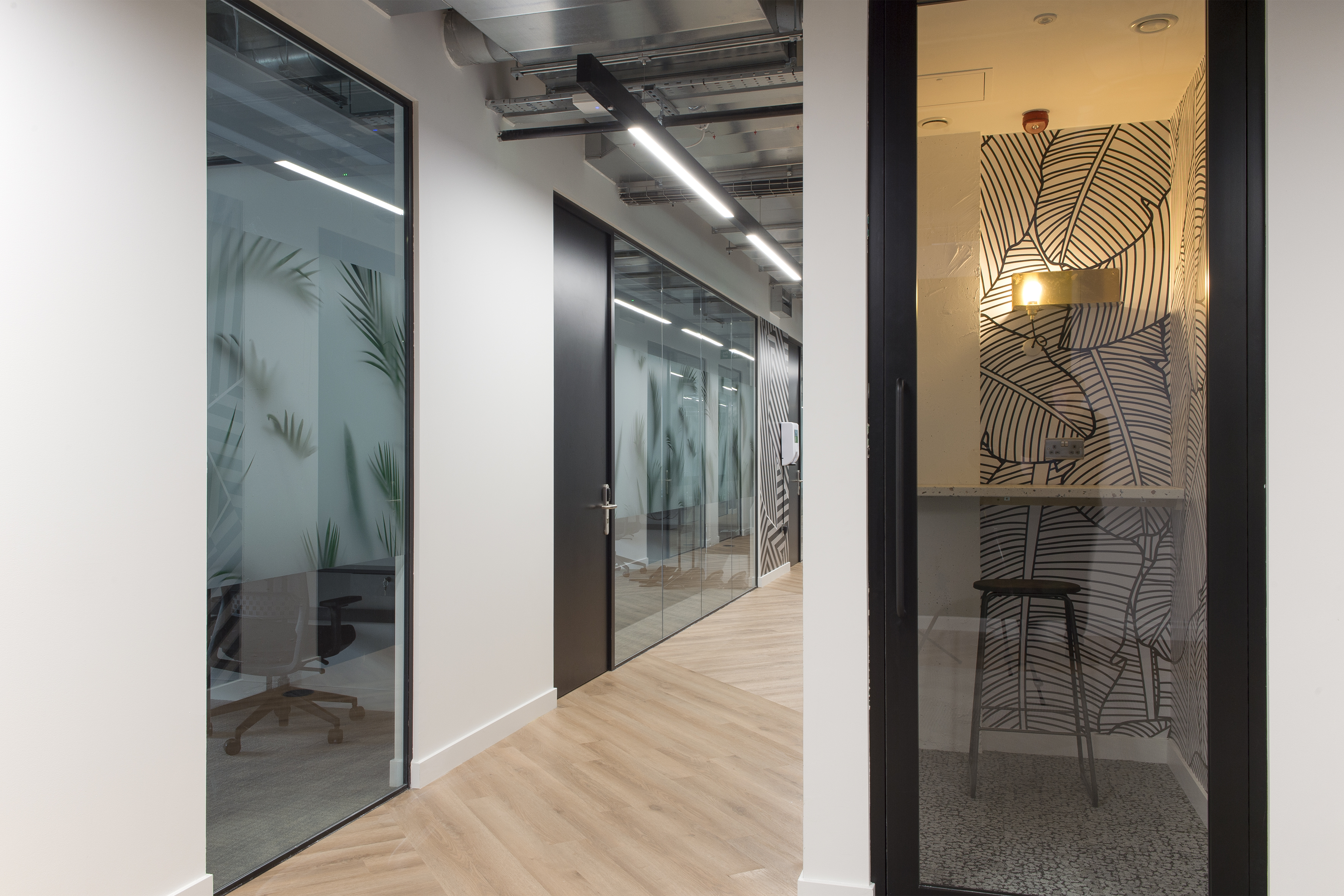 What kind of clients does Impact Working cater to?
Our appeal stretches across a variety of client types. We cater to everyone: from the larger professional firms to the smaller start-ups just getting their footing in the world of business. Our aim is not to be exclusive or inflexible with who we do business with but to embrace new challenges and remain adaptable to all needs.

How would you describe the look and feel of Impact Working's spaces?
They are all open and modern, offering brightness through natural light and a design that reflects the city that we're in. Bristol is one of the greenest cities in the UK and we're all about embodying that environmentally conscious ethos, and so that factors into the natural elements in our workspaces too.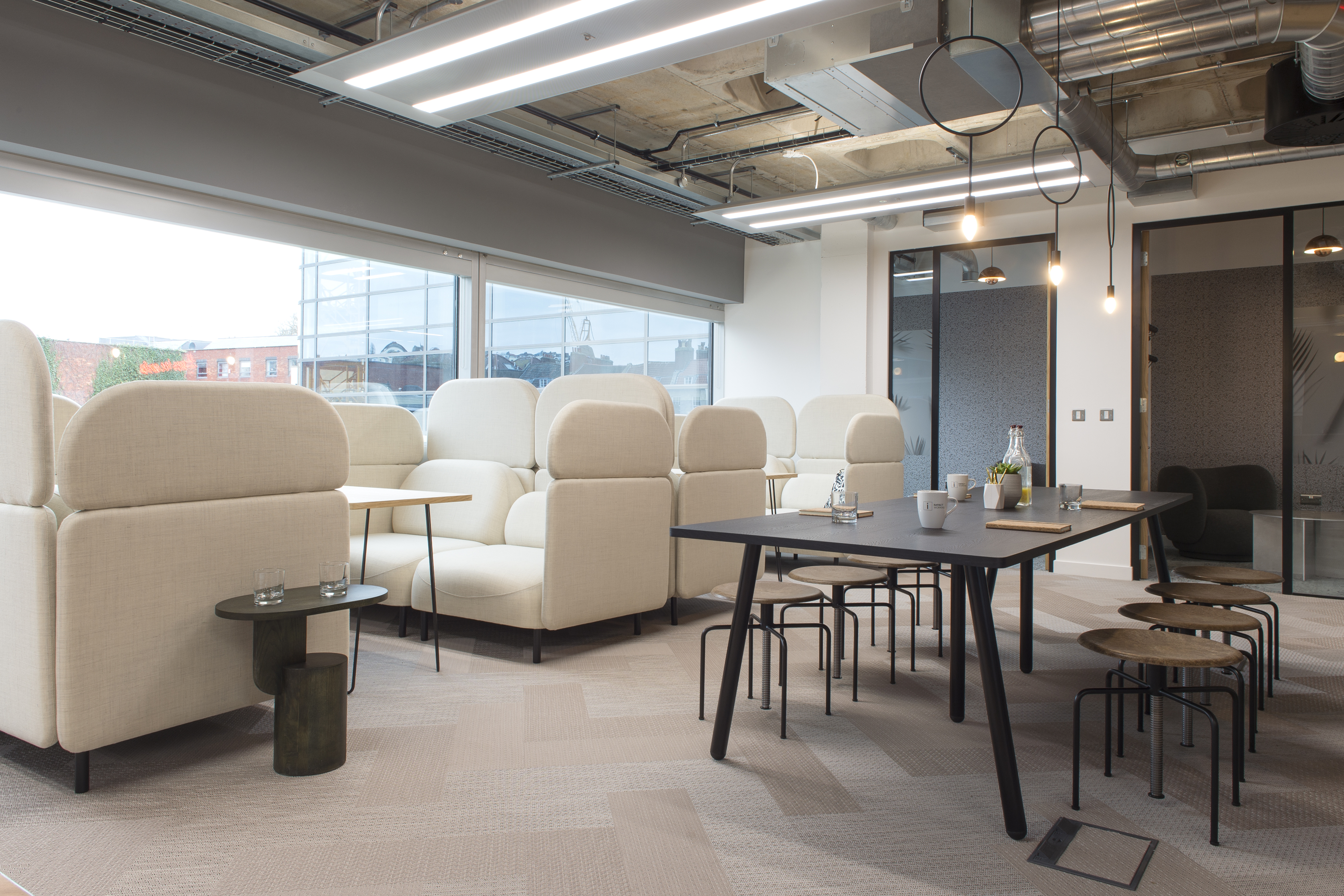 What do you think the future holds for the flexible office sector after the pandemic?
As we move out of the pandemic era, I think we are going to see more decentralisation of central business districts and regional co-working spaces taking up the role of the old head offices. People might not want to work at home or at the old offices that they once travelled to on a tiresome commute, meaning working from places closer to home will have to become a more prevalent middle-ground option. High streets, for example, will likely become mini business districts themselves in order to renew their purpose and breathe new life into local economies.

Click here to view their listings