Meet the host: Metspace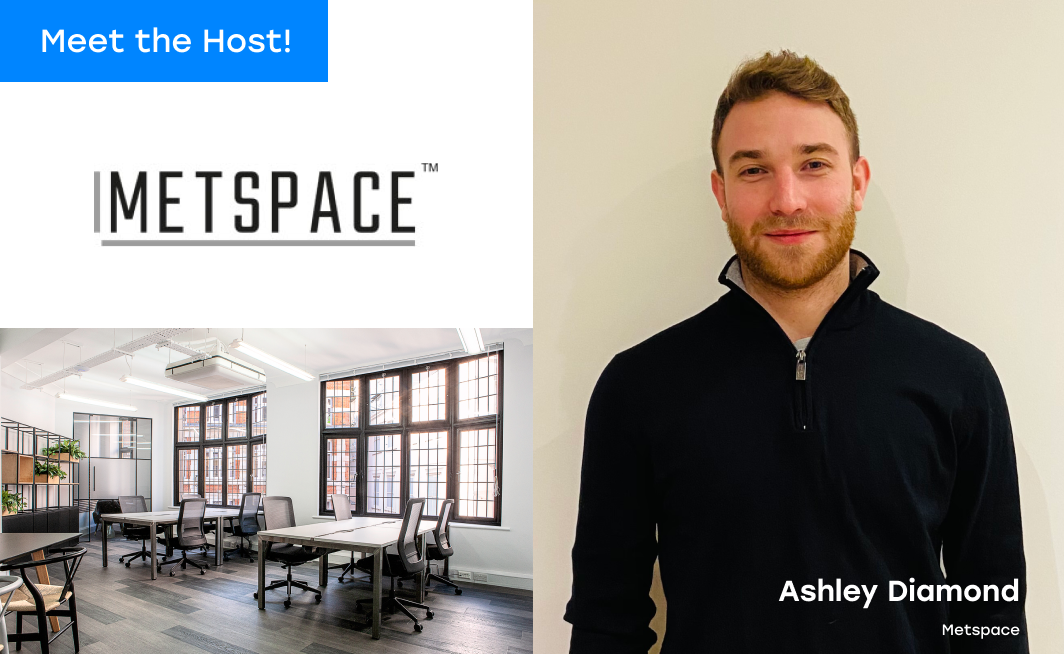 Background information
Metspace has been offering private self-contained managed offices to companies since 2019. The company opened its first office in Soho which got snapped up almost instantly in August of the same year and launched its second office near Barbican shortly after. With multiple offices ranging from 650 sqft to 3000 sqft in its portfolio, Metspace is soon launching new spaces in several locations, including Camden, Soho and London Bridge.
What's the vision behind Metspace?
Our key USP is that we offer pre-fitted, high-quality managed offices, fully equipped and ready to move into from day one. It's an alternative to traditional office spaces, serviced offices and coworking. For some, relocating to a managed office is a way to generate savings as well as efficiency amongst staff – at the end of the day, free-flowing beer and networking events that some coworking or serviced office space operators offer come at a cost, and for some firms, these add-ons are far from being a priority.
Our offices are competitively priced, but without compromise on the finishes – clients can move in as soon as they're ready, as long as the space is still available.
Where are your offices located?
Our offices are based across London.
What kinds of companies does Metspace cater to?
We are sector agnostic, and our client mix is usually dictated by the area the office is located in. For instance, in Soho, our clients include production and media companies, as well as funds, while in Barbican, we have tech clients, as well as a Mayfair-born fashion brand.
How would you describe the look and feel of the Metspace spaces?
All of our spaces are freshly or recently refurbished. They all have open-plan desking, breakout areas, kitchens and meeting rooms. We keep our offices unbranded, enabling our clients to put their own mark on the space. In terms of style, we've been inspired by the warehouse aesthetic, with pendant lights, black-framed partitions, exposed bricks walls, neutral colour palette, and hard floors, which are a lot more practical than carpets.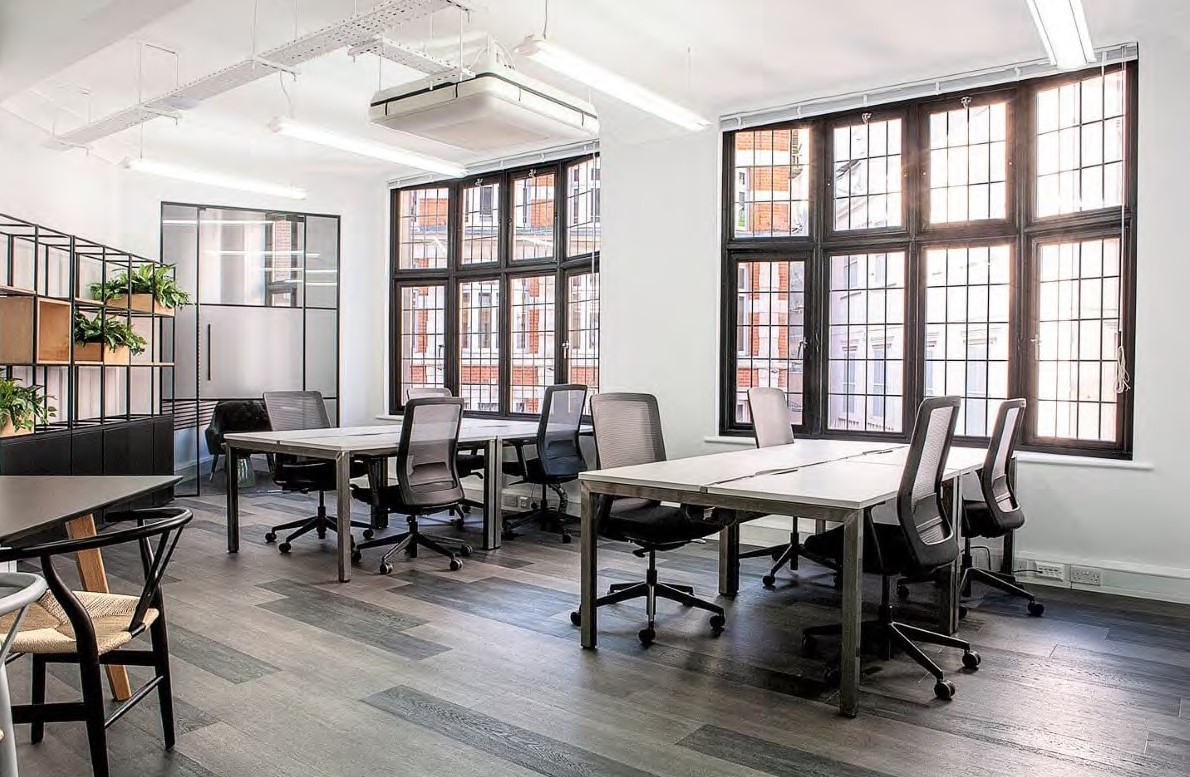 What awaits the flexible office sector in a post-pandemic world?
The sector will definitely grow. It seems like flexible offices are the preferred option for SMEs and even some larger companies going forward. Some businesses on five or ten-year leases have been overexposed during the pandemic, so we expect to see more interest in flexible arrangements from those who want to ensure they're not stuck in an unsuitable property for years if their circumstances change.
The good thing about managed offices is that you know what you're in for from day one: there is no large capital expenditure or lengthy legal processes; these offices don't need to be stripped out and already include top-quality finishes, furniture, internet, and cleaning services.
The co-working revolution of the past few years has done a tremendous deed in showing there's more to typical offices, and companies like Metspace ensure businesses, whether they've got eight or over 100 staff, have a place to go if they want more flexibility and privacy within their own space without any headache, especially during uncertain times like these.