Office space in 2020: a continuous transformation far from being over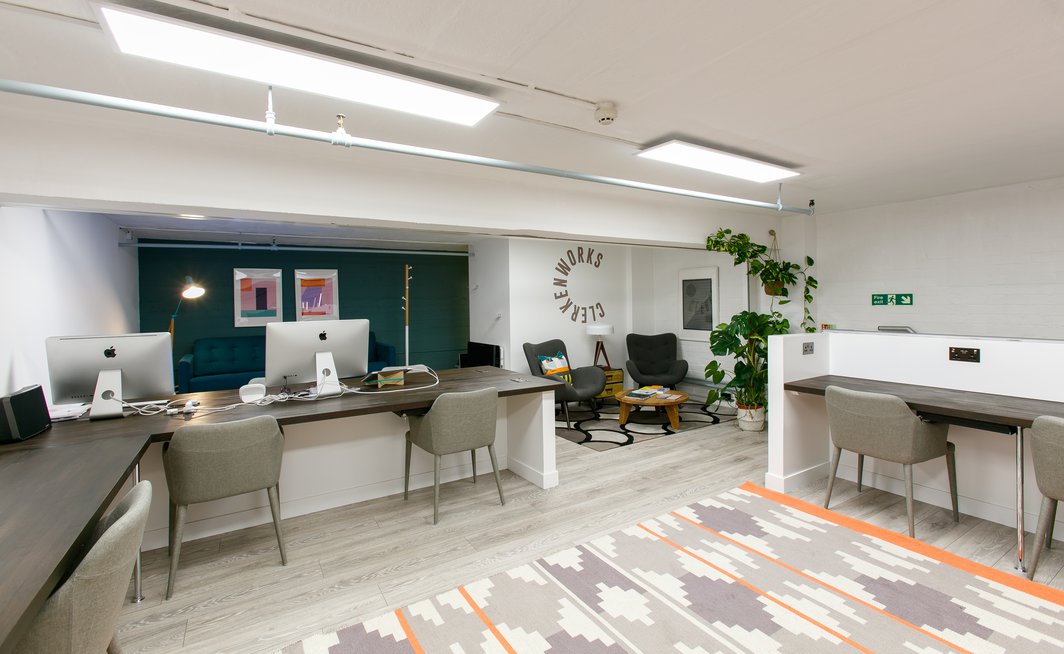 Over the past two decades, employers' and real estate developers' choice of office space has been informed by different considerations. Most recently, there has been a lot of focus on employee productivity and wellbeing, which has heavily influenced the look and feel of today's office.
The modern office, with its open-plan layouts and a range of communal spaces which foster collaboration and productivity, is something people have become accustomed to. Today, it's hard for us to imagine that in the early 2000s, such arrangements were far from ubiquitous, with impersonal and alienating office cubicles being commonplace.
The unexpected arrival of COVID-19, which forced millions of people to adopt remote working, has disrupted our working patterns in a matter of several weeks, signalling the beginning of a new era, in which accessibility and personal space have come to the forefront.
Space to unite
The term 'co-working' was coined in 1999, and some of the first co-working spaces were set up in the mid-1990s to enable people to work more collaboratively. Removing physical barriers, like cubicles, and making sure senior team members shared the office floor with more junior staff helped eliminate unnecessary hierarchy. That facilitated the exchange of ideas within and between companies sharing the same space and helped create a friendlier atmosphere.
Some of the pioneers included 42 West 24, established in New York in 1999 by a software company offering flexible desks to firms and individuals, which allowed firms to remain nimble and adjust to any changes in market conditions very quickly.
Space to be productive
Before co-working became a go-to option for young companies, it wasn't uncommon for start-ups to rent former industrial spaces, which were a lot cheaper, as their offices. Very often, such spaces had higher ceilings and offered plenty of room for employees to just wander around and think, fostering creativity and allowing people to work in a less restrictive environment.
Acknowledging that different people need different working conditions to achieve higher performance levels was something that wise business leaders took on board and decided to invest in over the next decade. National Grid, which had refurbished its Warwick HQ, estimated that the project allowed it to reduce its operating costs by up to £10 million a year, in addition to an eight percent increase in employee productivity.
Space to express identity
Over the past two decades, office space has become a powerful tool for companies to market themselves to potential employees and clients.
The style, colour and layout of office furniture can say a lot more about a firm than its marketing brochure – the physical environment becomes an integral part of a company's identity, strengthening its appeal to clients and employees. It is not uncommon for environmentally focused companies to opt for upcycled and biodegradable options, while creative firms often choose quirky furniture by cutting-edge designers as a way of differentiating themselves from competitors.
Investing in facilities has become a priority for the firms seeking to attract and retain top talent. Gyms, on-site nurseries, restaurants and yoga studios are just some of the things the world's top employers offer in a bid to keep their staff happy and healthy. Some offices, like Goldman Sachs' new London headquarters, go the extra mile and provide employees with spare gym outfits – something that was unheard of 20 years ago. These perks become a serious consideration for incoming employees and potential leavers due to their convenience and exclusivity.
Space for business continuity
The global outbreak of COVID-19 has already changed the way we're thinking about office space. It has demonstrated that even the best equipped of offices are not immune to the effects of the global pandemic, forcing companies to stress-test remote working on an enormous scale at short notice.
With so many people currently working from home alongside their partners and children, as well as a whole host of other distractions, it is obvious that the office is here to stay. The question is – what needs to change to make it the best place to work from the next time a similar scenario plays out?
It is becoming clear that we are in need of a greater number of smaller regional hubs that people would be able to access with ease and that would have the right conditions for remote work in case of a future health crisis. We can see the focus shifting to the bigger picture: will my employees be able to walk or cycle to the office if they need to? Who do I want to work there and where are they based? How big does the office need to be for the employees to have adequate personal space? Do I need to consider childcare facilities?
Now that so many of us are working from home for the foreseeable future, we have all the time in the world to think about these questions.