Will office tech help make workspaces safer?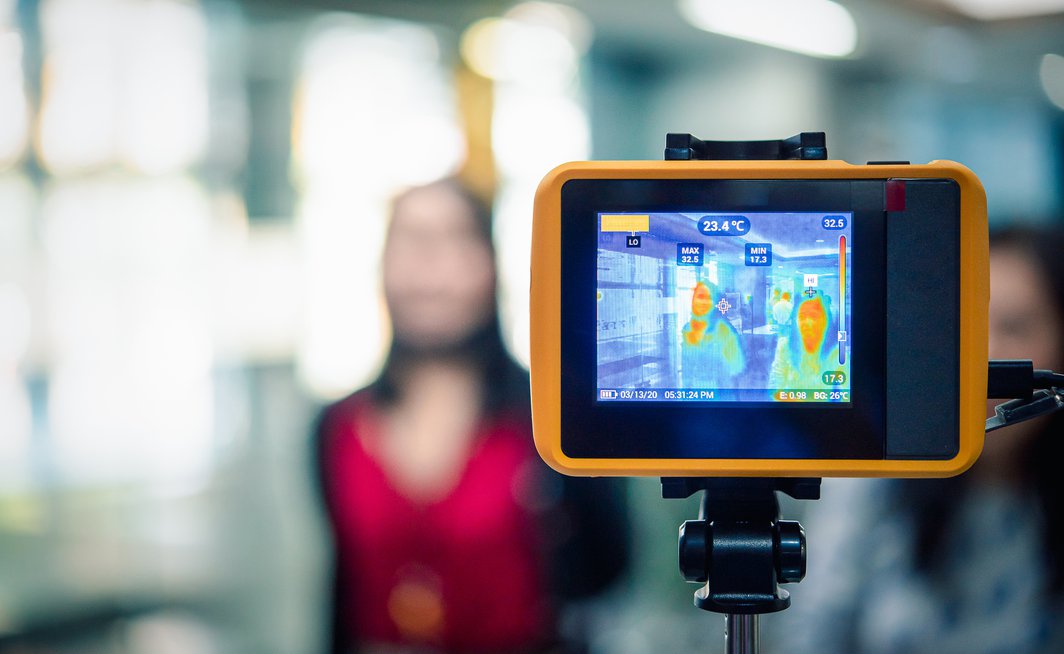 Since the lifting of lockdown, a number of companies have reopened their offices or are in the process of preparing to open their doors in September. Unsurprisingly, many corporates have already started throwing money at expensive tech for their HQs in a bid to COVID-proof their offices and provide comfort to employees, whether for the short or long-term. The question is: are these investments justified; do they make our stay in the office safer and the spaces themselves – more inviting?

Some of the recent measures implemented in a number of corporate HQs are reminiscent of airport security: temperature scanners and in some cases, screening software which allows/denies access to the building based on data. Recent evidence from the Irish Health Information and Quality Authority (HIQA) suggests that mass temperature screenings may not be as effective in stopping the spread of the virus as we think. According to HIQA, a substantial proportion of COVID-19 cases are asymptomatic and 25 per cent are not accompanied by a fever. In addition, the use of temperature-lowering antipyretic medicines allows the virus to go undetected, so it can be argued that the new tech creates a false sense of security.

Certain coronavirus management systems may ask employees to download an app that opens entrance doors for those eligible to be in the office based on a pre-filled health questionnaire. Doors will stay closed for those who recently tested positive. This technology raises many questions: first of all, shouldn't those recently tested positive not attempt to enter the office in the first place? It seems like in this instance, the tech is filling in for HR, whose job it is to make it clear that anyone with the virus should stay at home until they've fully recovered. There is also the data privacy consideration – do you want to be turned down at the building entrance for the whole world to instantly find out 'you've got it'?

Occupancy tracking systems, another COVID-inspired technological solution, can be a useful tool for busy supermarkets. The likes of Footfall Cam count real-time occupancy of the building and help control footfall in real time. Offices work in a different way, with an emphasis on ensuring adequate social distancing and space in between desks as opposed to just focusing on lower occupancy levels at any given time. Introducing staggered work shifts and changing the layout of the office to enable social distancing might be a cheaper and more effective way to make the office functional again.

Tech can definitely limit the spread of the virus to a certain extent, but at a time of an economic crisis, not every business is able to take on additional expenses with no firm guarantees.

Instead of throwing thousands of pounds at the latest tech tools, which often make the already difficult return to the office even more stressful for employees, companies can kill two birds with one stone – get a smaller, flexible office (or several) in a convenient location and show that they listen to what people really want.

According to a recent survey by the online advertising platform Adzooma, more than 50 per cent of people said they didn't want to return to a normal office, citing the lack of commuting and flexibility among the main reasons why they'd enjoyed remote working. With that in mind, wouldn't it make more sense for firms to re-evaluate their office strategy to include smaller flexible working hubs that their employees could cycle or walk to? Firstly, such hubs would have a lower capacity, meaning less exposure to the virus, and second, in the absence of a daily commute by public transport workers will be less likely to get infected on the way to work.

Despite the pandemic, the demand for offices is still there, and we're seeing more spaces becoming available in less conventional locations, like Brixton. What we need is smaller, local spaces where people can concentrate, not soulless teched-up prisons with strict entry systems, located an hour away from home.